US President Donald Trump has refused to visit India as the guest of honor for the country's next Republic Day on January 26, 2019, NDTV reported, citing unnamed sources.
According to the sources, for the last several weeks US officials have repeatedly made it clear, that the visit will be delayed.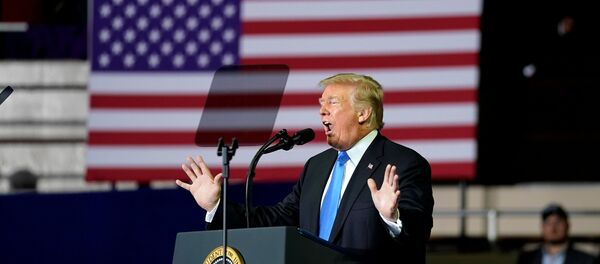 28 October 2018, 02:27 GMT
The Indian Ministry of Foreign Affairs and the US Embassy in New Delhi have not yet made any official statements on the matter.
The information about Trump's refusal to visit India has appeared amid lingering disagreements over a number of issues between the two countries, including the rejection of Iranian oil supplies, which Washington is actively trying to impose on New Delhi, as well as Russian S-400 missile systems' deliveries to India, strongly disapproved of by the US. 
READ MORE: US Understands India's Need to Purchase S-400 — Defense Minister
US government officials have previously warned that India could face secondary sanctions if the country goes ahead with its decision to purchase S-400 systems from Russia.
Earlier in October, the Organization of the Petroleum Exporting Countries (OPEC) Secretary General Mohammad Barkindo and India's Minister of Petroleum and Natural Gas Dharmendra Pradhan held the third meeting of the OPEC-India Energy Dialogue discussing current developments in the oil market amid India's concerns over high oil prices that reached $85 per barrel.