"I hope very much that Syria will not misuse these missiles [S-300], because if Syria tries to intercept Israeli aircraft or fighter [jets], we will have to respond. It has already happened and it is not going to be different even if S-300 are involved. We are not going to initiate any attacks on these weapons but at the same time, these weapons do not have any immunity. We hope very much that the coordination between Israel and Russia will continue… We hope that Syrians will not make silly mistakes like it was done with the Ilyushin affair," Dayan said.
He considers Russia's decision to deliver S-300 systems to Syria after the incident with the Il-20 to have been inappropriate.
© Photo : Russian Defence Ministry
 / Go to the mediabank
S-300 Favorite surface-to-air missile systems. (File)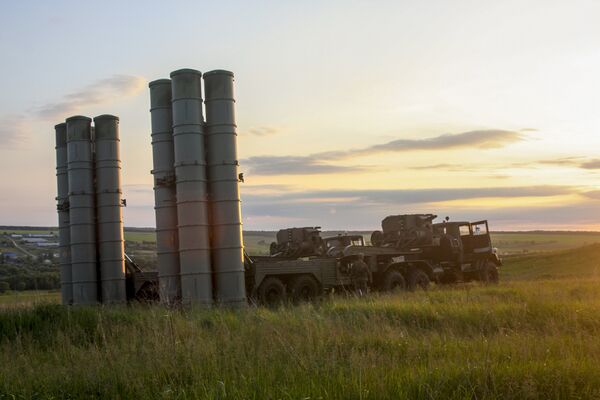 S-300 Favorite surface-to-air missile systems. (File)
© Photo : Russian Defence Ministry
/
On October 2, Moscow completed its deliveries of S-300 systems to Damascus in a bid to increase the safety of the Russian troops deployed in the Middle Eastern country. The air defense upgrade was announced after a Russian Ilyushin Il-20 military plane was downed on September 17 by a missile launched by a Syrian S-200 air defense system targeting Israeli F-16 jets that were carrying out airstrikes in Latakia. The Russian Defense Ministry has blamed the crash on the Israeli Air Force, claiming that the Israeli jets used the Russian aircraft as a shield against Syrian air defense systems.
The Il-20 crash claimed the lives of 15 Russian troops. Israel has refuted the accusations and insisted that Moscow was warned about the air operation in a timely manner.
Israel-Iran Armed Confrontation
Speaking about the possibility of a military confrontation with Iran, Uzi Dayan told Sputnik that Israel would consider deterring Tehran only as a last option.
"If Iran continues to build an outpost in Syria, Israel will not be able to accept it. I do not think it will lead to a bigger clash… If Iran continues to try to achieve a nuclear capability, we think that Iran should be stopped. It is better to do it with sanctions, diplomatic efforts… boycotting the oil of Iran… We should continue to put pressure on Iran… Can Israel stop Iran? The answer is 'Yes' but we want to use it [military means] only as the last choice… Iran can be deterred but you do not deter a country like Iran with an 'empty gun,'" Dayan said.
READ MORE: Israel Thanks US for Recognizing its 'Right' to Attack Pro-Iran Forces in Syria
According to Dayan, Israel does not support the Iran nuclear deal, officially known as the Joint Comprehensive Plan of Action (JCPOA), because the agreement only "freezes the situation" and "does not take Iran backward" from acquiring nuclear weapons.
Dayan also called Trump's policy on Iran "right."
Trump's Withdrawal From Iran Nuclear Deal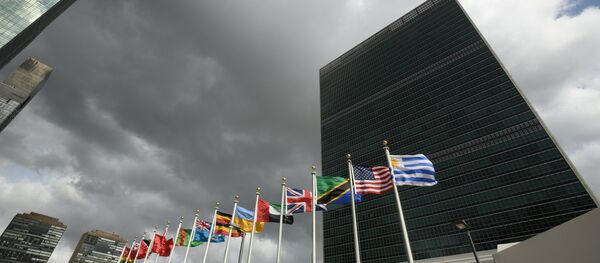 30 September 2018, 16:05 GMT
The remark referred to Washington's decision, announced in May, to withdraw from the JCPOA, which stipulated the gradual lifting of sanctions on Iran in exchange for Tehran maintaining the peaceful nature of its nuclear program. Commenting on the decision, US President Donald Trump stated that he expected to negotiate a better and fairer deal with Iran.
After withdrawing from the JCPOA, Washington has started to reimpose its sanctions against Iran. The first round of the US restrictions came into force in August, while the next package, set to target Iran's oil sector, among others, is scheduled for November 5. More sanctions are expected to follow.