Kristian Rouz — Japan's retail sales posted a mild slowdown in September, reflecting rising inflation and living costs amid stagnant wages across most sectors of the economy. This follows a drop in Japanese factory output that same month, coupled with heightened concerns over the island nation's posture in international trade.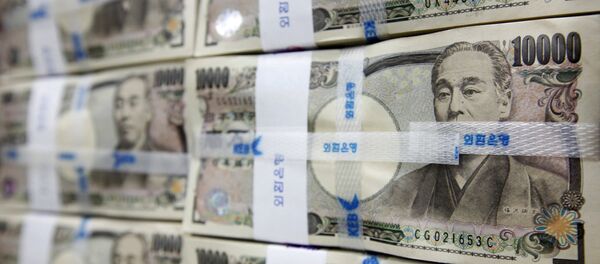 28 October 2018, 10:43 GMT
Economists suggest Japan's GDP growth rate for the third quarter could slow as a result of these developments, but Japan is still likely on course to avoid an economic contraction.
According to Japan's Trade Ministry, the nation's retail sales rose for the 11th consecutive month in September, albeit at a slower rate of 2.1 percent year-on-year. This compared to a 2.7-percent growth in retail sales the previous month.
However, consensus expectations among economists had put Japan's retail expansion at 1.6 percent for September, meaning the Trade Ministry's report might reflect some underlying strength in the nation's economy.
READ MORE: Japan's Atomic Bomb Survivors Urge Trump not to Leave Key Nuclear Treaty
Experts say economic expansion in Japan might have slowed amidst the unfavorable international trade environment. However, hardly anyone expects a new recession to hit Japan this year.
"China's economy slowed and so did global trade. Japan's economic growth may accelerate again but we are entering the phase that the economic peak out may be coming into sight," Takeshi Minami of Norinchukin Research Institute said.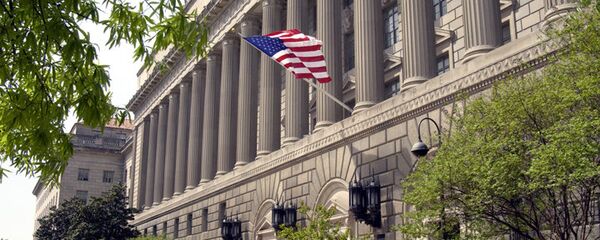 26 October 2018, 02:26 GMT
A separate poll of Japanese industry groups found that the nation's industrial output shrank 0.3 percent in September, compared to a 0.2-percent expansion the previous month. Private sector capital spending, however, has remained strong, suggesting the economy might gain momentum in the fourth quarter and into the new year.
Some economists, however, still expect Japan's GDP to contract in the third quarter amid a flurry of disappointing macroeconomic reports.
"The third-quarter GDP likely contracted 0.1 percent as a reaction to the previous quarter's solid growth," Azusa Kato of BNP Paribas Securities said.
The Japanese economy expanded 3.0 percent in the second quarter due a robust increase in exports and solid growth in manufacturing and consumer spending.
However, now international headwinds might finally be starting to bite, while a series of natural disasters are seen as having crippled consumer spending in 3Q18.
"The US-China trade spat still has a limited impact on Japanese steelmakers' business, but we are concerned about signs of a weakening economy in China," Koji Kakigi, Chairman of the Japan Iron and Steel Federation said.
READ MORE: Tokyo Expresses Protest to Seoul After S Korean Lawmakers Visit Disputed Islands
Japan's Trade Ministry also said the increase in September's retail sales was driven by higher gasoline prices and an uptick in the sale of mechanical tools, as well as clothing retail and the food and beverage industry.
In addition, the data revealed a decline in automobile sales, along with a modest slump in e-commerce.
Japan's consumer demand makes up roughly 60 percent of the nation's GDP growth, meaning retail sales reports are an important proxy for forward-looking GDP projections.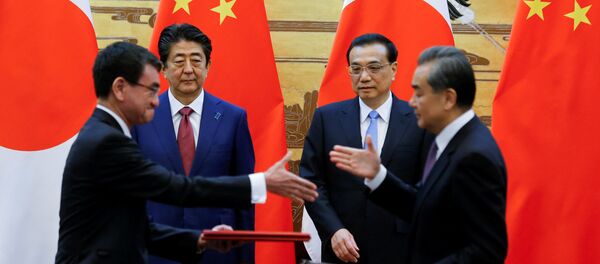 26 October 2018, 12:59 GMT
In this light, the Bank of Japan (BOJ) is expected to keep its unconventional monetary stimulus intact until the nation's economy achieves stable and sustainable growth, with inflation moving closer to the BOJ's 2-percent target.
Japan's core inflation rose just 1.0 percent in September. Although the growth in consumer prices has reached its quickest pace in seven months, it is still insufficient to support the view the Japanese GDP growth is sustainable enough to justify a removal of monetary accommodation.
Meanwhile, Japan's unemployment rate stood at just 2.4 percent in September, with some 1.63 jobs per applicant available on average across the labor market. However, the low unemployment has yet to translate into quicker inflation or solid gains in household disposable incomes.
The BOJ's base interest rates are currently at —0.1 percent as part of its 'negative interest rates regime' (NIRP). Japanese central bankers said they would maintain the policy in order to support domestic lending, investment, and overall economic activity.