"Currently, four people from the al-Fuqaha area have died as a result of the attack. Among them is the son of the chairman of the local council in the Jufra district," the Municipal Council of the Jufra district wrote on Facebook.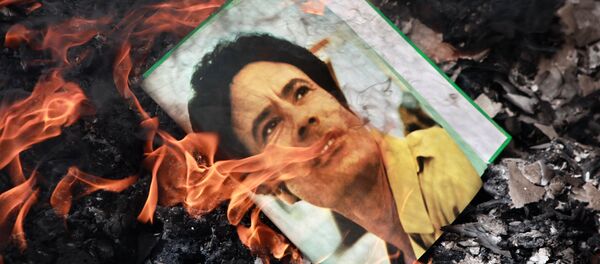 27 October 2018, 08:00 GMT
The representative of the council told Sputnik that Daesh terrorists also kidnapped a large number of young men as well as the employees of the police station that was attacked.
Russian President Vladimir Putin said Wednesday that Libya remains in crisis and noted that any aggravation of the situation in the country should be prevented.
Libya has been in turmoil since the overthrow of its long-time leader Muammar Gaddafi in 2011. The eastern part of the country is governed by a parliament backed by the Libyan National Army (LNA) and located in Tobruk. The UN-backed Government of National Accord (GNA), headed by Prime Minister Fayez Sarraj, operates in the country's west and is headquartered in Tripoli.
READ MORE: Libya Seeks Intl Community's Aid to Solve Country's Ongoing Crisis — Envoy to US
Lat year, Prime Minister of the Libyan Government of National Accord Fayez Sarraj told Sputnik that there were concerns Daesh militants would flee to Libya after having been defeated in Syria and Iraq.
The instability in Libya facilitated the emergence of numerous militant groups in the country, particularly the Daesh, which has been carrying out attacks on Libya's oil infrastructure.