"We believe that the JCPOA, which has a very clear aim, needs to remain in place because it is an element of security, while other issues need to be addressed with all the seriousness in parallel," Kocijancic said in answer to a question on whether the incident in Denmark would affect the European Commission's stance on the JCPOA.
READ MORE: EU Plan for Transactions With Iran is Important Step to Preserve JCPOA — Rouhani
Danish Foreign Minister Anders Samuelsen stated on Tuesday at a news conference in Copenhagen that the country would push for new sanctions against Tehran, working with European partners on a response to the incident.
Kocijancic stated that the European Commission expected a debrief from Danish authorities as soon as possible about the accusations against Iran.
"So we have indeed seen the reports of a significant incident in Denmark that you referred to. We are in touch with the Danish authorities on several levels and expect their debrief to the member states as soon as possible," the spokeswoman said.
Kocijancic added that the European Commission stood in solidarity with Denmark over the incident, and condemned any threat to European security, stating that the incident would be taken extremely seriously.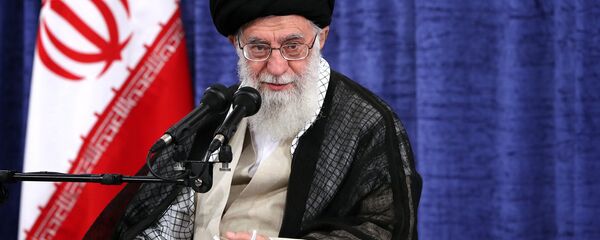 29 August 2018, 14:21 GMT
On Tuesday the PET accused Iranian intelligence officers of an assassination plot that allegedly targeted the head of a Danish branch of the Arab Struggle Movement for the Liberation of Ahvaz (ASMLA), a nationalist insurgent group advocating for a separate Arab state in Iranian Khuzestan province. The spokesman of Iran's foreign ministry, Bahram Qassemi rejected the accusations.
The United States, which has insisted that Iran violated the JCPOA, announced its withdrawal from the pact in May, meaning that its sanctions will be re-imposed on Iran. In the wake of this move, the remaining parties of the multilateral pact — China, France, Germany, Iran, Russia, the United Kingdom and the European Union — have reaffirmed their commitment to the agreement.