President Donald Trump informed US lawmakers that he has signed an executive order to impose sweeping new sanctions on Venezuela's gold exports, according to a letter released by the White House on Thursday.
"I hereby report that I have issued an Executive Order with respect to Venezuela that takes additional steps with respect to the national emergency declared in Executive Order 13692 of March 8, 2015," Trump wrote in his letter to the leaders of the House of Representatives and Senate.
READ MORE: Venezuela to Offer Russia Cryptocurrency-Based Projects at Intergov't Commission
Trump added that his executive order blocks the property and interests of any person who operates in the gold sector of the Venezuelan economy or any other sector complicit in government corruption.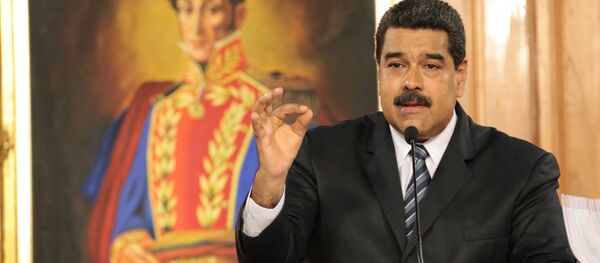 31 October 2018, 04:26 GMT
The United States has long been opposing policies of Venezuelan President Nicolas Maduro and has introduced numerous sanctions against Caracas to counter them.
Venezuela has been struggling with political and economic fallout including a shortage of goods, galloping inflation and a fall in government revenues caused by a decline in oil prices and US sanctions after the United States blocked its investors from buying Venezuelan debt. It also prohibited dealing in Venezuelan digital currencies.