On November 6, US voters will cast ballots in the midterm elections to fill 435 seats in the US House of Representatives, one-third of the 100-member Senate, and a number of local and statewide positions including governorships.
Republicans currently have majorities in both chambers of Congress which gives them an advantage in implementing their legislative agenda. Hence, losing majority control in one of the two chambers would be a major setback for the Republican Party and could hinder the Trump administration's efforts to implement its domestic and foreign policies.
Control of Congress is not the only thing at stake because the results of the midterms — called such because they are held at the midway point of a US president's 4-year term — are widely viewed as an informal referendum on the commander-in-chief's performance.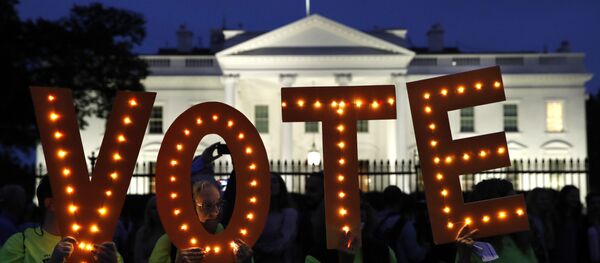 31 October 2018, 21:38 GMT
STATE OF THE RACE
The Democratic Party, according to recent polls, seems poised to take back control of the House of Representatives while Republicans are likely to maintain control of the Senate. The opposition party is in a position to potentially flip around 40 House districts from Republican "red" to Democratic "blue."
Trump has scoffed at the notion of a "blue wave," however, even his supporters have expressed concerns that the Democratic Party, which is widely considered to be more progressive or left-leaning, will wrest control of the House from their more conservative counterparts on the Republican right-leaning side.
On Monday, former House Speaker Newt Gingrich, one of the president's key allies and surrogates, told Trump supporters in an email that he was concerned that "the Left" is fired up and the midterm races are too close to call.
"I want you to know that I'm not one to be swayed by doomsday polls put out by the media," Gingrich said in a statement authorized by Trump campaign headquarters. "But I must admit that I'm concerned that our House Majority could be in jeopardy."
Trump despite his rhetoric has embarked on an intense final push to get Republicans elected across the country. On Monday, a person familiar with the president's schedule told reporters that Trump will appear at eleven "Make America Great Again" rallies in eight US states in the six final days ahead of the 2018 midterm election, including stops in Florida, Missouri, West Virginia, Montana, Georgia, Tennessee, Ohio, and Indiana.
Barack Obama is not sitting on the sidelines for this election as former US presidents usually do. Earlier this month Obama in a Twitter post said he is endorsing 260 Democratic candidates in the 2018 midterm elections.
Another sign underscoring the high stakes of the upcoming vote is the record-breaking level of expenditures. On Monday, the Center for Responsive Politics watchdog group in a press release projected, citing campaign filings, that more than $5.2 billion will be spent this election cycle, making it the most expensive US midterm election ever by some $1 billion.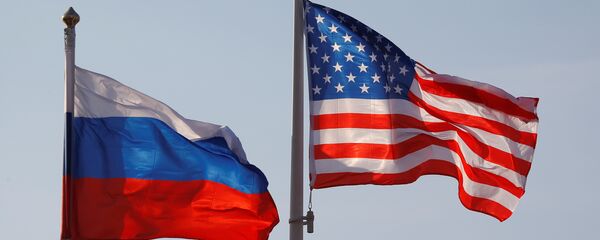 31 October 2018, 22:06 GMT
Democratic candidates are projected to spend north of $2.5 billion, Republicans are expected to spend more than $2.2 billion, and third party candidates almost $500 million, according to the release.
Trump has apparently motivated supporters and detractors to head out to the polls for the midterms. An October 25 USA Today/Suffolk University poll revealed that the majority of American voters have identified Trump as a driving force in their decision-making. The same poll indicated that by a 51 to 43 percent margin voters prefer Democratic candidates.
However, the overall figure is not as meaningful considering the House and Senate races are at a district level and they may not reflect the reality of the tightest and most critical contests.
Realclearpolitics.com, which summarizes all polls by state, shows that of the 435 House races, 205 are leaning Democrat with 200 leaning Republican and 30 "toss up" states. In the Senate, according to this aggregation of polls, Republicans are likely to end up with 50 seats, Democrats with 44, and 6 races are in the toss-up category.
Forecaster Nate Silver's puts the odds the Democrats will control US Congress at about 86 percent while the chances that the Republicans will keep control of the Senate is just over 80 percent. Silver predicts the Democrats will end up with 230 seats and the Republicans with 205. This would mark a major drop for the Republicans who currently control 240 seats.
However, it is worth mentioning that polls must be taken with a grain of salt considering they were quite off in 2016 and failed to predict Trump's victory. Silver, for example, had the odds at greater than 70 percent the night before the presidential election that Clinton would win over Trump.
KEY RACES & ISSUES
Decisive issues in many of the battleground districts for both House and Senate seats have included trade, immigration, government regulations, and the economy, among others.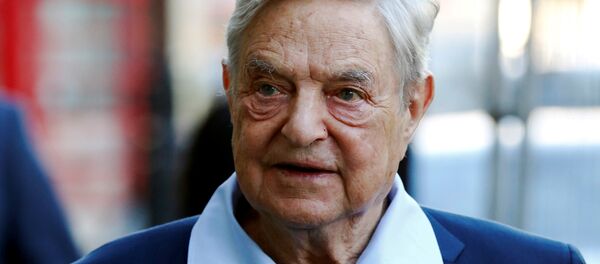 13 October 2018, 04:30 GMT
In the House, there seems to be a consensus that 30 races are in the "toss-up" category. According to Realclearpolitics.com the 30 races include 5 congressional districts in California, 3 in Florida, two each in Michigan, New Jersey, New York, Texas and Virginia and one seat each in 12 other states. The incumbent of 28 of the races are Republican except for district 1 in Minnesota and Nevada's third congressional district.
The polls also show about 14 seats that are currently Republican appear certain to flip blue while only two Democratic districts look as if they are going to turn red.
An example of one of the more heated House races is California's 10th district. A recent New York Times/Siena poll has the Democratic challenger Josh Harder, who won former President Barack Obama's endorsement, with a 47 to 45 percent lead over incumbent Republican Jeff Denham who has held the seat since 2010.
The district includes conservatives in rural areas along with liberal-leaning cities. The district is also 45 percent Latino, hence immigration is a major issue for voters. The incumbent has actually tried to distance himself from Trump's tough stance on immigration.
In Pennsylvania's first congressional district Republican incumbent Brian Fitzpatrick has a 1 point lead over Democratic contender Scott Wallace, according to a NYT/Sienna poll conducted from October 26 to October 29.
The recent redrawing of congressional district boundaries has boosted the Democratic count to Wallace's benefit. While Wallace has been under attack for his support of a campaign to boycott Israel, he has slammed his rival for failing to distance himself from Trump.
Although the first district in Pennsylvania appears like prime pickings for the Democrats, Fitzpatrick, a former FBI agent, has proven to be a moderate with a strong gun control record and has opposed efforts to repeal Obamacare.
On the Senate side, although it looks like the Republicans will keep control of the upper chamber, the race in Texas has become highly visible because Trump has invested much political capital into getting Senator Ted Cruz reelected. Considering it shares a border with Mexico, immigration may be one of the more decisive topics in the Texas race.
The race at one point became very close, which was surprising considering Texas usually leans heavily red. However, last week, a University of Texas/Texas Tribune Poll revealed that Cruz now has a 6 point lead over Democratic Congressman Beto O'Rourke despite the challenger nearly doubling the incumbent in fundraising and winning the endorsement of three of the state's top newspapers.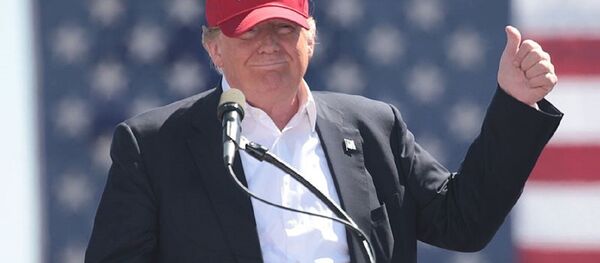 30 October 2018, 00:45 GMT
Border security has been a hot topic in recent debates between the lawmakers, an issue that has become especially relevant as a caravan of thousands of asylum-seeking migrants from Central America makes its way to the United States, which has prompted Trump to deploy thousands of US troops.
Cruz has campaigned on a tough immigration record including measures to prevent undocumented immigrants from having access to public assistance and benefits. Cruz also took part in measures to triple the size of the US Customs and Border Protection agency and to implement a biometric entry-exit system.
O'Rourke, in contrast, has called for an end to the militarization of US immigration enforcement, supports the DREAM Act, which ensures undocumented immigrants brought to the United States as children can have a path to US citizenship.
University of Houston Political Science Professor Brandon Rottinghaus told Sputnik that a majority of Texas voters will lean towards Cruz for his commitment to strengthen security along the US-Mexico border. But the economy is also a key issue for the state electorate, including those he referred to as "swing" voters.
"Even if swing voters aren't happy with the rest of what's happening in Washington, it is the case that they have favorable views of the economy," Rottinghaus concluded.
The El Paso, Texas-based Border Network for Human Rights, however, thinks the Republicans are wrong in exploiting the immigration issue and the caravan crisis to win votes.
"Trump is using this caravan as part of the politics of fear… [before] election day," Executive Director Fernando Garcia told Sputnik. "That caravan doesn't represent a threat to the United States. It's not coming with terrorists."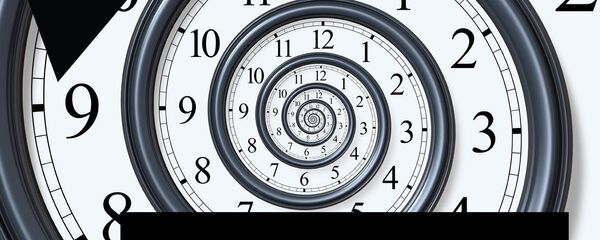 26 October 2018, 00:10 GMT
Garcia said Trump believes he won the 2016 presidential election because of his tough immigration stance and hopes it can help the Republican Party avoid a "catastrophic defeat" in the midterms.
Trade and government regulations are other topics that are important to Texas voters. The Texas Farm Bureau, a conservative lobbying group, told Sputnik it is supporting Cruz in the upcoming election because he has done more to oppose burdensome environmental regulations although they are concerned about Trump's trade wars.