Judicial Watch has filed a Freedom of Information Act (FOIA) lawsuit against the State Department, requesting access to records related to the security clearance status of former Secretary of State Hillary Clinton and a handful of her top aides.
Judicial Watch filed its FOIA lawsuit against the State Department requesting any & all records related to the security clearance status of former Secretary of State Hillary Clinton & four of her top aides from her tenure at the State Department.https://t.co/BtLvIBNfgD

— Judicial Watch 🔎 (@JudicialWatch) 3 ноября 2018 г.
The watchdog stated that the lawsuit was filed in the US District Court for the District of Columbia after the State Department failed to respond to the group's previous request seeking "any and all records concerning, regarding, or relating to the security clearance status of Clinton, Huma Abedin, Cheryl Mills, Jacob Sullivan and Philippe Reines."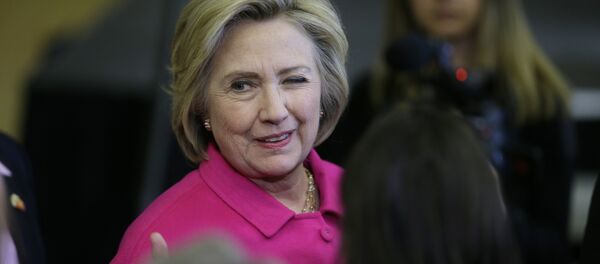 20 October 2018, 18:24 GMT
Judicial Watch elaborated that Clinton's security clearance had reportedly been withdrawn at her request on August 30, nine days after the group filed a FOIA request.
The watchdog cited a September 21 letter sent to Chuck Grassley, the Senate Judiciary Committee chairman, written by State Department official Charles Faulkner.
Cheryl Mills, who served as Clinton's chief of staff during her tenure at the State Department and four other individuals also had their clearances revoked, albeit in September.
"At her request, former Secretary Clinton's security clearance was administratively withdrawn on August 30, 2018. On September 20, 2018, security clearances were administratively withdrawn for Cheryl Mills, [redacted], [redacted], [redacted], and [redacted]. As we previously informed the committee, these individuals had been granted access to classified information through a request made by Secretary Clinton designating them as researchers," the letter read.
The group shed light to an October 12 press release from the Senate Judiciary Committee, which suggested that the reports on Clinton's security clearance status were an update from the State Department of "its ongoing review of the mishandling of classified information" when she used a private email server during her tenure as the country's top diplomat.
"The State Department needs to provide the full truth on the security clearances of Hillary Clinton and her top aides and why the agency allowed Mrs. Clinton to keep her clearance despite her mishandling of classified information and related false statements," Judicial Watch President Tom Fitton said.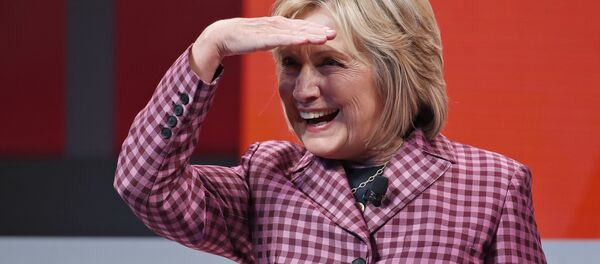 30 October 2018, 06:06 GMT
Almost a year ago, Grassley asked the State Department to investigate and review whether Clinton's aides still had security clearance.
Contrary to US regulations and established practice, Clinton used a private email server for official business during her time as secretary of state from 2009 to 2013. The investigation into the case was closed in July 2015 after the FBI concluded that Clinton was "extremely careless" in handling her email system, but recommended that no charges be filed against her.
The probe was reopened in 2016 prior to the US presidential election over freshly discovered emails, potentially pertinent to the case. The bureau, however, stood by its earlier conclusion not to prosecute the Democratic candidate.