Officials from Ireland and the United Kingdom visited the Irish border on Friday, discussing the Brexit backstop and the possible solutions to it. Following their visit, Simon Coveney, Ireland's deputy prime minister, and foreign affairs minister, and David Lidington, the UK's Cabinet Office minister, said progress had been made in recent negotiations that could possibly resolve the backstop impasse, The Guardian reported.
READ MORE: Merkel: Germany to Make Efforts on Achieving Brexit Agreement Up to Last Moment
Lidington, speaking to reporters after a joint meeting of the British-Irish intergovernmental conference, said the British government is standing by its commitments regarding the resolution of the Northern Irish border issue, yet is willing to resolve final difficulties as quickly as possible.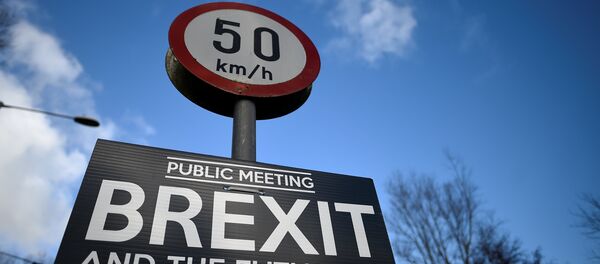 29 October 2018, 10:32 GMT
Coveney added in a joint statement that negotiating teams had worked hard to allay British fears over the backstop, a device intended to avert a hard border between Northern Ireland and the Irish Republic in a "no deal" scenario. He also hinted that the EU's chief negotiator, Michel Barnier, was willing to agree to certain British concessions if the UK would show more flexibility in the negotiations, though he didn't give concrete details on what concessions each side might make.
Arlene Foster, the head of the Democratic Unionist Party (DUP) – one of Northern Ireland's major parties, and which is now in coalition with the ruling Conservative party in the UK – also held a meeting with Brexit secretary, Dominic Raab, who earlier on Friday visited Warrenpoint Port to see the border for himself. After the meeting, Foster announced that a deal was close, adding that there was no need to return to "the borders of the past."
"Goodness, we have been here on a number of occasions, and I think we are close to a deal that will work for Northern Ireland. That is what we want," she said.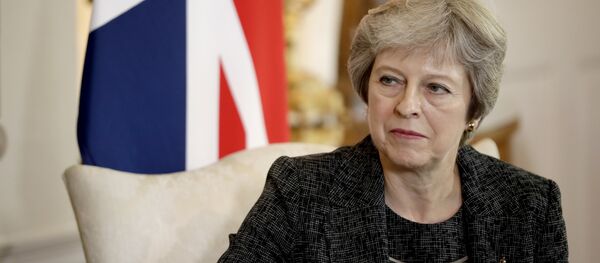 2 November 2018, 16:28 GMT
Raab told reporters that the UK government would not sign any deal "that would threaten the economic, the constitutional, let alone the territorial integrity of the United Kingdom," but didn't reveal any details about the possibility of new regulatory checks at the Irish border, suggesting a possible showdown between the government and the DUP. "We are engaged in a negotiation process," he said.
The EU and UK will likely resolve the remaining Brexit issues at the EU's special summit on November 17. The summit should determine whether the sides are ready to sign a draft of the UK's exit bill, or whether there will be no deal at all. The UK is slated to leave the Union on March 29, 2019.