During the airing of a 60 Minutes segment on Sunday night, Baywatch icon Pamela Anderson asserted that she and Julian Assange "are very close" and that he "trusts her."
The Blonde and Blonder pin-up star noted after her long-lasting visits to the Ecuadoran Embassy in London, where the WikiLeaks founder has been residing under political asylum since 2012.
When asked to elaborate on their relationship, Anderson said:
"We don't have a romantic relationship like that, but I feel very close to him. And I feel closer to him than a lot of people have and he trusts me. Yes, it's a friendship," yet going on to state there is a "romantic struggle" that the pair share, which is their mutual strong dedication to activism and social action. Pamela, for instance, is known to be a passionate animal rights campaigner.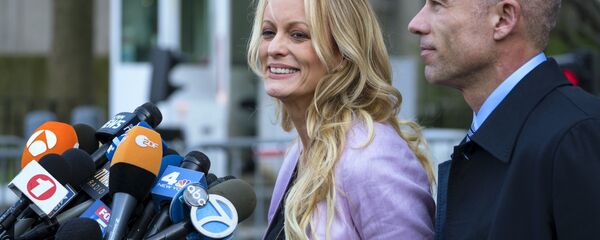 18 September 2018, 15:10 GMT
The host pressed on with a more intimate question, if the Baywatch beauty would date the whistleblower once he leaves the embassy, prompting her to shy away.
"He's a little pale for me," she noted, before adding: "Who knows. No, I'm kidding. I'm kidding."
"He needs some sun. He's got no sunlight. He needs to be on a beach," remarked the 51 year-old, who after her three marriages is currently in a relationship with French footballer Adil Rami, 19 years younger than her.
Last week, Julian Assange was quoted by Reuters as saying the Ecuadorian government is looking to revoke his asylum, which has been spanning 6 years now, and turn him over to the US, after American lawmakers urged Ecuadorian President Lenin Moreno to turn Assange over to Washington as a "dangerous criminal and a threat to global security." 
READ MORE: Assange Stays Positive Despite 'Torturous Situation' in London — Associate
Around the same time, Assange filed a lawsuit against the Ecuadorian government over the conditions of his asylum, namely halted access to the Internet, which he viewed as a violation of his "fundamental rights and freedoms."
Assange was given asylum by former Ecuadorian President Rafael Correa after London spoke for the whistleblower's extradition to Sweden, where he was accused of sexual crimes, which he was acquitted of in 2017. Yet, Assange remained in the embassy, fearing extradition to the US, where he is still wanted for leaking highly classified diplomatic cables.