US Special Operations Command Africa Maj. Gen. Marcus Hicks received a general officer memorandum reprimand for insufficient oversight of his subordinate officers. Hicks is the highest-ranking official to be punished for the ambush, the New York Times reported Saturday, citing anonymous military sources.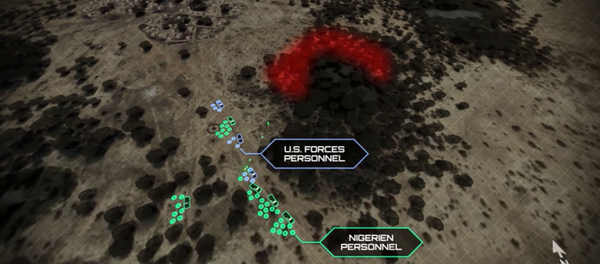 A letter of reprimand's severity depends on whether it is considered "local" or "permanent." If it is "local," it will disappear from a soldier's file when that soldier changes position. However, if it is permanent, it will remain on a soldier's file throughout their time in the military and is usually career-ending, as it makes it challenging for a soldier to ever advance in rank. It hasn't been made clear whether the reprimands these officers and soldiers received are local or permanent.
In addition to Hicks, Captain Mike Perozeni, the leader of Team 3212, Alpha Company, Second Battalion, Third Special Forces Group, also received a letter of reprimand citing insufficient training and rehearsals before departing base on October 3, 2017.
The letter of reprimand states that Team 3212 rarely trained with the Nigerien soldiers who fought with them the day of the ambush. Team 3212's second in command, a master sergeant, was also reprimanded for similar reasons. His name has not been published due to privacy concerns, the New York Times reported. A warrant officer for Team 3212, whose name was also not revealed, was also reprimanded for an inaccurate mission plan.
Maj. Alan Van Saun, the company commander for Alpha Company, was punished for improper training even though he was home on paternity leave when Team 3212 was ambushed. Alpha Company's sergeant major, who was the top enlisted soldier in the company, was also punished for improperly training the company while it was in North Carolina. His name was also withheld.
Lt. Col. David Painter, the battalion commander in charge of Alpha Company and Team 3212 at the time, as well as Col. Brad Moses, the commanding officer of the Third Special Forces Group, both received no punishments, although the reasons for their being excused are unclear.
In October 2017, 50 militants believe to be aligned with a local Daesh offshoot, the Islamic State in the Greater Sahara (ISGS), attacked and killed four US special forces soldiers, four Nigerien soldiers and an interpreter in an ambush in the village of Tongo Tongo in Tillaberi, Niger, near the border with Mali. The militants opened fire on them with machine guns and destroyed their vehicles with rocket-propelled grenades. The ambush ended when French air support stationed in Mali arrived, sending the militants into retreat.
A February report by the US Africa Command (AFRICOM), one of 10 unified combatant commands of the United States Armed Forces, found that the deadly mission in Niger was originally reported to be a low-risk patrol, as US forces in Niger are not authorized to undertake actions believed to have a high risk of enemy engagement, Sputnik previously reported.
AFRICOM's field commanders in Niger have the authority to send US soldiers on reconnaissance patrols, which proved to be controversial when it was discovered that the dozen US soldiers involved in the ambush, most of them Green Berets, accompanied 30 Nigerien troops to the Niger-Mali border to perform reconnaissance on reports that a local terrorist leader had made his base there.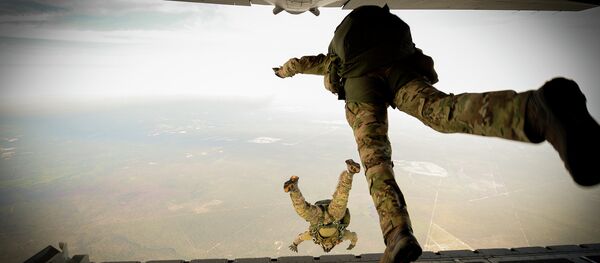 The report also found several "missteps" in the handling of the mission, including "a breakdown in communications that may have stemmed from a failure by members of the American and Nigerien team, and their superiors, to check their equipment before heading out on the October 4 mission," Sputnik reported.
The US has had forces in Niger since at least 2013 to coordinate with country's government against Islamic militant groups active in the region. The 2017 ambush revealed that many Americans, including some lawmakers, did not know that the US maintained a military presence in Niger at all.
The mission of US forces in Niger is to aid in the quest to "defeat violent extremism in Africa" and respond to the "global threat with foreign fighters," US Chairman of the Joint Chiefs of Staff Gen. Joseph Dunford has previously stated.