"Part of it is in Mexico City," the official said when asked of the location of the caravan.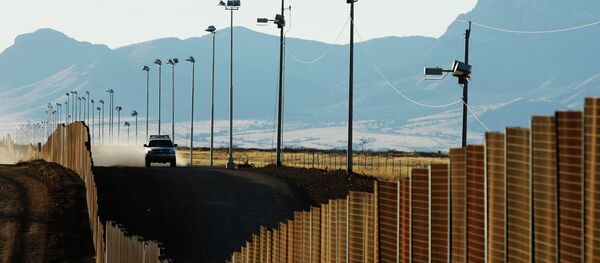 5 November 2018, 05:46 GMT
The caravan set out from Honduras in the direction of Mexico and the United States on October 13 in the hope of obtaining asylum. According to UN estimates, the caravan includes more than 7,000 migrants. However, Mexican authorities have said that the caravan marching through its territory included around 3,600 migrants.
US President Donald Trump is deploying 5,000 military personnel to the US-Mexico border as the migrant caravan moves toward the area, but has said he could increase the number of troops to 15,000.
WATCH Migrant Caravan Throw Rocks at Mexican Border Guard Helicopter
The Border Network rights group told Sputnik last month that Trump deployed the troops and exaggerated the threat of the caravan to frighten voters into backing Republicans in Tuesday's midterm elections.
Pueblo Sin Fronteras has members of its immigration group traveling with the caravan and documenting the trip via Facebook.