"After two years of accomplishment, the choice in this election is between results or resistance," Pence wrote in USA Today. "President Trump and I urge the American people to re-elect Republican majorities to Congress to deliver more results."
Pence said the Trump administration has delivered on promises about improving the economy and creating jobs, and the Democrats want to roll back that progress.
READ MORE: US Intel Community Sees No Election Infrastructure Compromised Ahead of Midterms
"They [Democrats] want massive tax hikes, weaker borders and a complete government takeover of health care that would hurt our families and seniors," Pence said.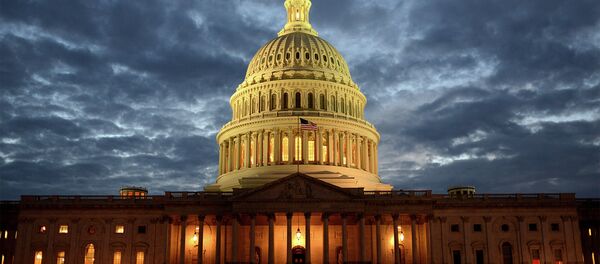 5 November 2018, 14:32 GMT
Polling stations opened in nearly 30 states by 7:00 a.m. (12:00 a.m. GMT), but voters in all 50 US states will be allowed to cast their ballots before the end of the day.
Thousands of polling stations across the United States will stay open for voters for 12 to 13 hours on Tuesday to allow citizens to exercise their right to vote for candidates for 435 seats in the House Representatives and one-third of the 100 seats in the Senate. Voters will also have a chance to vote in statewide elections for governors and representatives in state legislatures, among other positions.
READ MORE: Trump Slams Democratic Senator for 'Trying to Steal the Election' with Paid Ads
Some polls have indicated that the Democrats are likely to capture the House of Representatives. If so, such a development would divide the US legislative branch and likely hinder President Donald Trump's policy agenda for the next two years. However, some 30 or so House races are considered "tossups" and polls were dramatically wrong in the 2016 election.
Results of the midterm congressional elections are also widely viewed as a referendum on the US president's performance during his first two years in office.