"I think that over the years that passed since the beginning of the active enhancement of the national debt market, the country's own national and institutional investors have emerged ― pension funds and insurance companies, which are active players of the debt market. I think we will cope… In addition, the reserves that we have accumulated can also be used for resolving the issues related to the federal budget deficit. The Finance Ministry does not panic, and is not going to do so," Storchak said.
READ MORE: Russian Gov't May Support Certain Key Firms If They're Hit by US Sanctions — PM
State Department Spokesperson Heather Nauert told Sputnik on Tuesday that Washington would proceed with imposing additional sanctions against Russia over an alleged attack on former Russian spy Sergei Skripal.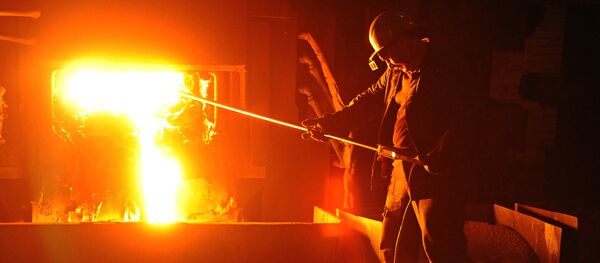 27 September 2018, 18:42 GMT
In August, the US administration announced new sanctions against Russia, consisting of two packages, due to its alleged use of chemical weapons against Russian former intelligence officer Sergei Skripal and his daughter Yulia in the UK city of Salisbury in March.
The first wave of restrictions took effect on August 22.
Russia has repeatedly denied involvement in the Skripal case, stressing that London has neither provided evidence nor cooperated with Moscow in investigating the incident.