Long died after killing a dozen people and wounding 15 more at the Borderline Bar & Grill, which was packed with college students. The man is believed to have taken his own life.
Who was the suspect?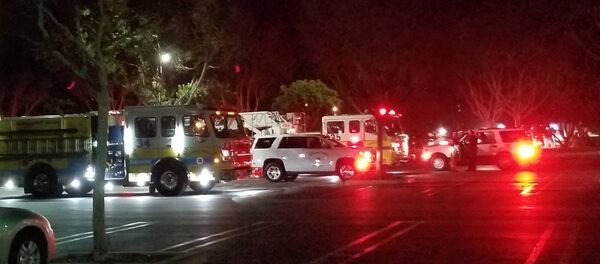 8 November 2018, 15:45 GMT
Long was a 28-year-old who had had several contacts with law enforcement over recent years, most of them minor.
In April 2018, for instance, police visited Long at home after a disturbance was reported there. The sheriff who interviewed the individual said he appeared "somewhat irate, acting a little irrational."
Ventura County Sheriff Geoff Dean suggested that Long may have been suffering from posttraumatic stress disorder (PTSD).
​"We've had several contacts with Mr. Long over the years — minor events, a traffic collision," said Dean on Thursday. When deputies were called to his house earlier this year, officers decided to have a mental health professional evaluate Long. Following an exchange, the mental health professional told law enforcement authorities Long did not need to be taken into police custody.
Long had also been a victim of battery at a bar in California in 2015, according to the sheriff.
A neighbor who spoke with local media stated that Long was suffering from PTSD. "I don't know what he was doing with a gun," the neighbor told ABC6. A family friend of the Longs told the same news outlet that Long refused to "get help" from medical professionals.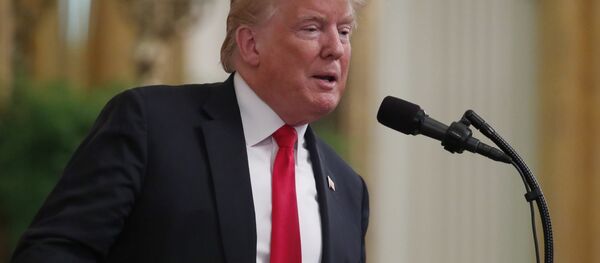 8 November 2018, 13:26 GMT
Another neighbor tells the Wall Street Journal that an incident occurred several months ago in which Long threw furniture around his house and shot a cartridge through a wall.
What was his military background?
Long served with the Marines from August 4, 2008, until March 2, 2014, the military branch said. He was deployed to Afghanistan as part of Operation Enduring Freedom from November 2010 to June 2011 and completed his service as a corporal. He was a machine gunner who earned several awards, according to the US Marine Corps, including the Global War on Terrorism Service Medal, the Afghanistan Campaign Medal and the Marine Corps Good Conduct Medal.
Police have yet to identify a motive for the mass murder in Thousand Oaks, just the latest in the US mass shooting epidemic. The shooting comes on the heels of the deadly anti-Semitic attack at the Tree of Life synagogue in Pittsburgh, Pennsylvania, which killed 11 people in late October.