The statement came after Austrian Chancellor Sebastian Kurz said that "Austria suspects that a retired colonel of the Austrian Armed Forces has worked with the Russian intelligence service for many years."
"According to our information, it began in the 1990s and lasted until 2018," Kurz told reporters.
He demanded "transparent information from the Russian side", saying that "the [Russian] ambassador — or rather, an authorised representative, because the ambassador is not in Austria now — was summoned to the Foreign Ministry."
READ MORE: The Skripal Case: Fifteen Facts and Some Logical Conclusions
"We will discuss the rest with our European partners," Kurz noted.
Russian Foreign Minister Sergey Lavrov, for his part, said that he was "unpleasantly surprised" by the news that an Austrian ex-colonel had been accused by Vienna of spying for Russia.
He underscored that the Russian Foreign Ministry would explain to the Austrian Ambassador which methods should be used if Vienna has questions for Moscow, stating that Austria had resorted to "megaphone diplomacy" instead of traditional diplomatic methods. Lavrov added that Austrian Ambassador Johannes Eigner had already been summoned to the Russian Foreign Ministry.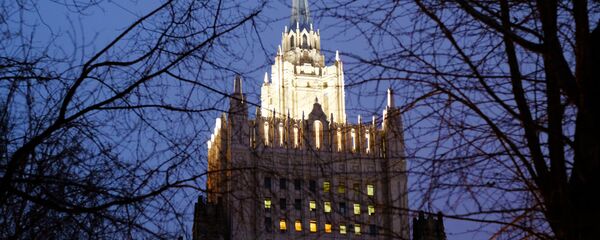 8 October 2018, 08:38 GMT
Earlier in the day, the Austrian newspaper Kronen Zeitung cited the country's Ministry of Defence as saying that Austria's intelligence services had detained on Thursday a 70-year-old ex-Austrian colonel who had allegedly spied for Russia for 20 years.
The suspect reportedly received 300,000 euros from his alleged employers in Russia, and now faces a maximum sentence of two years in jail.