The Austrian newspaper Presse has reported that, citing the country's Defence Ministry, the ex-colonel accused of spying for Russia had confessed. According to the newspaper, the former officer admitted to providing information to Moscow in exchange for a payment of 300,000 euros. Moscow earlier protested the espionage accusations made by the Austrian Defence Ministry and summoned Vienna's ambassador in Moscow.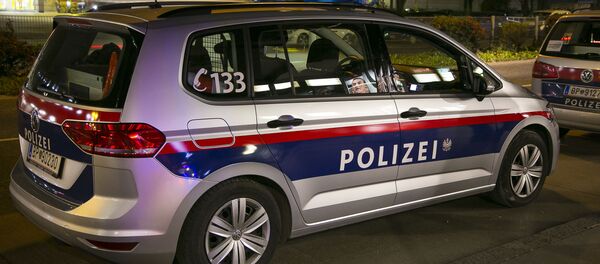 10 November 2018, 01:12 GMT
The outlet noted that the man had worked for a long time in a planning department at the Austrian Defence Ministry, meaning that he could have been aware of the contents of talks taking place within the ministry, as well as the relations between key figures. 
According to the ministry, as cited by the newspaper, the suspect didn't have access to the most sensitive and top secret information. He also reportedly attempted to retire in 2006, but delayed the decision due to external pressure.
READ MORE: Austria Drops Diplomatic Tradition for 'Megaphone' With Spy Allegations — Lavrov
Earlier, another Austrian outlet, Salzburger Nachrichten, reported that the suspect had attended various workshops organized by NATO for its partners, gathering data regarding the alliance and its activities, allegedly sending the information to Moscow. According to the outlet, the former colonel allegedly also gathered information on prominent figures in the country's armed forces, such as weaknesses, inclinations and preferences in foods and drink.
Russian Foreign Minister Sergey Lavrov called Vienna's accusations against the retired colonel and Moscow "unpleasantly surprising." He also blasted Austria's approach of using "megaphone diplomacy" instead of traditional channels of diplomatic communications.
READ MORE: Austrian Ex-Colonel Who Allegedly Spied For Russia May Face 10 Years in Prison
Lavrov further stressed the unacceptable nature of unfounded accusations against Russia in his talks with his Austrian counterpart, Karin Kneissl, who has cancelled her planned visit to Moscow in light of recent developments. He also noted that the Austrian ambassador would be summoned in light of the recent accusations.
Austrian authorities announced on 9 November that they are conducting an investigation into allegations that a 70-year-old retired colonel had been spying for Russia for the last 20 years. The man faces up to 10 years in prison if the investigation finds him guilty.