Austrian newspaper Kleine Zeitung reported, citing an unnamed high-ranking officer, that British intelligence services could have tipped off Vienna about a retired army colonel suspected of spying for Russia.
READ MORE: Austrian President Urges Not to Dramatise Spying Scandal With Russia
As the newspaper notes, London could have deliberately passed this information to the Austrian government in order to distance it from Moscow, since Vienna has chosen a somewhat soft approach to the Kremlin.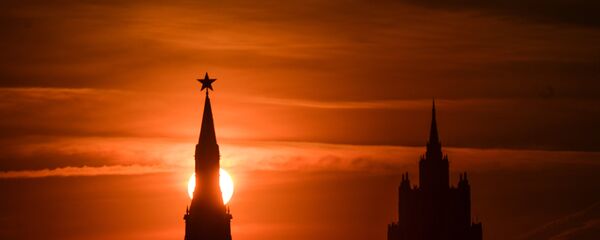 9 November 2018, 07:48 GMT
According to Kleine Zeitung, Austria stood as a "Russia understander" and
refused
to join in the mass expulsion of Russian diplomats by its Western allies following the alleged poisoning attack on ex-GRU colonel Sergei Skripal in the UK.
Neither the Austrian, nor British governments have commented on the report so far.
Austrian Chancellor Sebastian Kurz announced on 9 November that they had launched an investigation into allegations that a 70-year-old retired colonel had been spying for Russia for the last two decades.
"We have to inform you that Austria suspects that a retired colonel of the Austrian Armed Forces has worked with the Russian intelligence service for many years. According to our information, it began in the 1990s and lasted until 2018," he told reporters.
Kurz went on to say that he would discuss further actions with his European partners if the suspicions prove to be true, and called on Russia to provide "transparent" information on the case.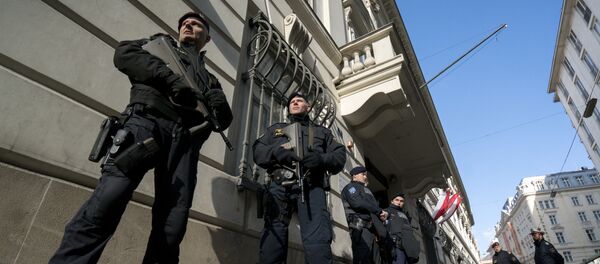 11 November 2018, 11:50 GMT
In light of the accusations, Austrian Foreign Minister Karin Kneissl cancelled her scheduled visit to Moscow.
Commenting on the allegations, Russian Foreign Minister Sergei Lavrov lamented Austria's choice to resort to "megaphone diplomacy" rather than traditional channels of diplomatic communications.
He also called the unfounded accusations of espionage "unacceptable" in talks with Kneissl.
Following Kurz's statement, Austrian Ambassador to Russia Johannes Eigner was summoned to the Russian Foreign Ministry for an explanation. 
READ MORE: Austria Calls for Thorough Probe Into Ex-Colonel Suspected Spying for Russia
At the same time, Austrian President Alexander Van der Bellen urged not to dramatise the situation, adding that investigators must determine whether the colonel actually spied for Moscow and what kind of information he had access to.
"This speculation must be investigated first. We will see if there is more to it than, so to speak, a made-up story, and only then – take relevant steps."