I remember thinking not long after the referendum, that Leave celebrations, while understandable, were premature. The predominantly pro-Remain Establishment would do all it could to prevent or delay Britain's departure from the EU, or make sure that if it did happen, it would be an arrangement which would keep Britain as a member of the EU in all but name. They would probably try and get us to vote again, like the Irish had to when they voted the 'wrong' way. They would seek to persuade us that Brexit would be an unmitigated disaster.
And look where we are today, two-and-a-half years later.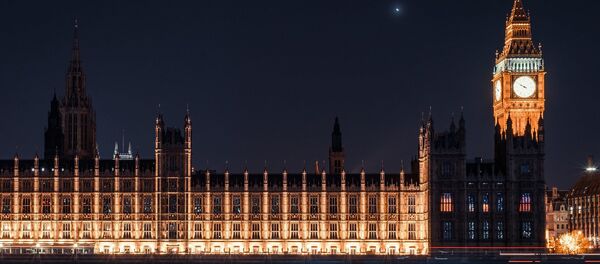 12 November 2018, 07:13 GMT
The basic problem Leave has had is that the job of implementing the referendum result has been left to politicians who in the main wanted Britain to stay in the EU.
READ MORE: Britain May Not Get Brexit Deal With EU — Trade Minister
Article 50 of the Lisbon Treaty, could and should, you might argue, has been sent off on the morning of 24th June 2016, as indeed Jeremy Corbyn, the Labour leader called for. But it wasn't. It was actually only invoked on 29th March 2017, a clear sign that the government for all the 'Brexit means Brexit' rhetoric, was dragging its feet.
The delay enabled Remain to regroup after a bad 'first-half'. They came out after the interval, with their finances boosted and determined to take the game to Leave. If it became a war of attrition and went to extra-time, then so much the better.
The trouble was the star players of Leave had left the pitch, champagne glasses in hand, convinced that the match had already been won. Nigel Farage after his 'great triumph' had stepped down as leader of UKIP and was pursuing a lucrative career in the media. In his absence, UKIP fell apart, with a succession of short-lived leaders. The party that had come top in the 2014 European elections, collapsed in the polls.  Farage announced he would 'relaunch' a new Brexit campaign in August 2018, but vital time had been lost.
Having told us that the Establishment wanted Britain not to stay in the EU during the referendum campaign, Leave should have anticipated what was likely to happen after 23rd June. Instead, there was too much complacency and 'We won, you lost' style exchanges with Remainers.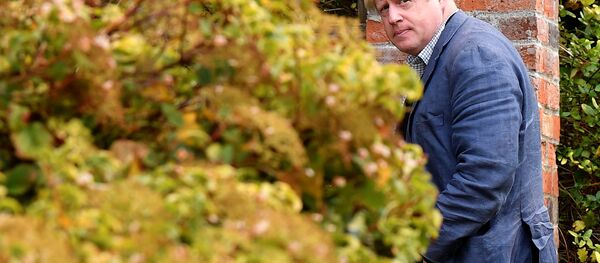 12 November 2018, 08:08 GMT
The Leave side also was a bit too cavalier when it came to adequately answer those who raised legitimate concerns about post-Brexit arrangements, such as the Irish border issue. While it's true that some Remainers have tried to make Brexit more complicated then it is, it's equally true that some Leavers have tried to oversimplify it. How can we talk of a 'British Brexit', for instance, if two constituent parts of the UK, Scotland and Northern Ireland, voted against?
READ MORE: 'Growing Uncertainty Has Been Hitting the Eurozone' — Professor
Some right-wing figures who have been making the case for 'Leave' have hardly aided the cause either.  
It could also have been predicted that some on the Remain side would take a leaf out of the US Democrats book and peddle Russophobia in order to de-legitimize the referendum vote.
Brexit? It was achieved through "dirty Russian money" so let's cancel it — or at least put it on hold until we have a full inquiry. Five years will do. Incredibly some genuine progressives who support Remain seem to have fallen for Britain's version of #Russiagate.
For all their populist rhetoric about 'the Establishment', I really don't think Leave properly understood just what they were up against.
And look at what they were up against! The giants of US finance capital. Billionaire capitalists like George Soros, Sir Richard Branson and Lord Jacob Rothschild. 1280 "business leaders" —including directors of 51 FTSE100 companies. 100 'University leaders'. The Bank of England. The biggest trades unions. The EU. NATO. Sir Humphrey Appleby and prominent members of the legal profession.
In football terms Leave vs. Remain could be likened to Watford v Man City. Even if Watford were 2-0 up at half-time you really wouldn't bet against City turning things round in the second half, would you?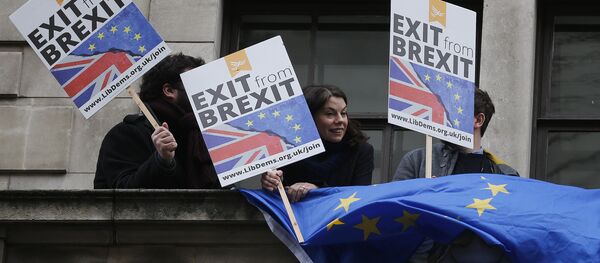 11 November 2018, 11:06 GMT
Leave of course had elite, plutocratic backing and a not insignificant level of Establishment support as well.
But as John Rees pointed out in an important article for Counterfire, 'the power brokers of the world system' — the people who really mattered, were driving Remain.
So, all things considered, we shouldn't be remotely surprised where we are today.
Brexit was always going to be watered down. That's if it ever happened at all.  The 'hard' Brexit that committed Euro-sceptics wanted and Remainers feared so much was always a 25-1 shot. For a start there was no Parliamentary majority for it- certainly not after the 2017 general election which Theresa May- a Remainer herself, did not need to call. Brexit was always more popular in the country, in Mansfield and Middlesbrough, in Boston and Blaenau Gwent, than in the House.
If Mrs. May doesn't get a "deal" passed, we're likely to have another general election, which will confuse matters still further. The odds on Britain not leaving the EU by 2022 are only 11-2 on Betfair. To get that in perspective that's shorter than the odds of Spurs beating Crystal Palace 1-0 at the weekend- which they did (and as predicted in my Sputnik World of Sports column).
READ MORE: Red Star's Victory Reminds Us of the Glory Days of Eastern European Football
If nothing else, the last two-and-half years have provided an excellent lesson in how UK 'democracy' really works for all students of politics. Those who think an election or a referendum result marks the definitive end of the matter, now know that's not the case.
The match continues, until the "right" result is achieved.
Then, and only then, is the whistle blown.
The views and opinions expressed by the contributor do not necessarily reflect those of Sputnik.
Follow Neil Clark @NeilClark66 and @MightyMagyar
Support his AntiStalker Crowdfund