"There are many issues on the agenda and the presidents will discuss what they believe to be necessary," Lavrov said, as aired on Rossiya 1 broadcaster.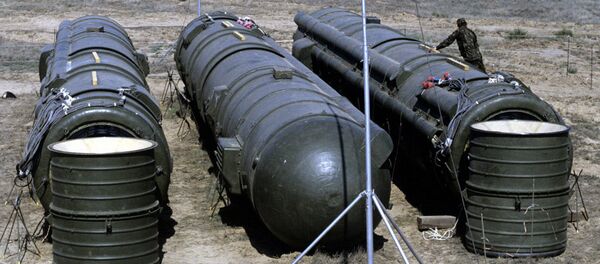 11 November 2018, 14:01 GMT
However, Kremlin spokesman Dmitry Peskov said Sunday that there were no "concrete agreements" on a potential meeting of Russian President Vladimir Putin and his US counterpart Donald Trump at the upcoming G20 summit in Argentina.
"Circumstances keep changing for our US colleagues, we might also have some changes. So there are no concrete agreements at the moment, we cannot say anything with certainty," Peskov told Rossiya 1 broadcaster. The Kremlin spokesman added that the number of issues on bilateral agenda kept growing.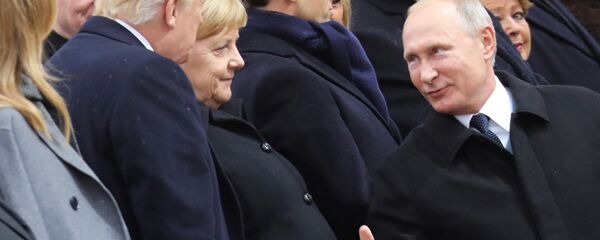 11 November 2018, 12:31 GMT
"Europeans are concerned about the situation with short-range and medium-range missiles, we are concerned. The fate of this document is unclear, and most importantly — what will happen next with these missiles, it is also not clear. Therefore, it is needed to sit down and talk," Peskov told the Rossyia 1 broadcaster.
In October, US President Donald Trump said that Washington intended to leave the INF Treaty, accusing Russia of violating it numerous times, while the Kremlin rejected the accusations, adding that Russia would be forced to take measures to ensure its security if the treaty was terminated by the United States.
The INF Treaty is an agreement that the United States and the Soviet Union signed in December 1987. It prohibited either country from possessing, producing or flight-testing ground-launched ballistic and cruise missiles with a range of 500 to 5,500 kilometers (311 to 3,418 miles) and their launchers.
WATCH US Test Intercept of Missile Banned by INF Before Formally Exiting Treaty