The US-led coalition resorted to the use of cluster munitions in airstrikes on the towns of al-Sha'afa and Hajin on Wednesday, the Syrian Arab News Agency (SANA) has reported, citing local media and civilian sources.
The strikes caused several civilian deaths, with several injuries reported, as well as significant material damage to local houses and other property, SANA said.
The news follows reports from earlier this week that over 60 civilians were killed or injured by a US-led coalition airstrike in al-Sha'afa, Deir ez-Zor province this week, along with a separate attack in the city of Hajin earlier this month, which reportedly killed over 15 civilians.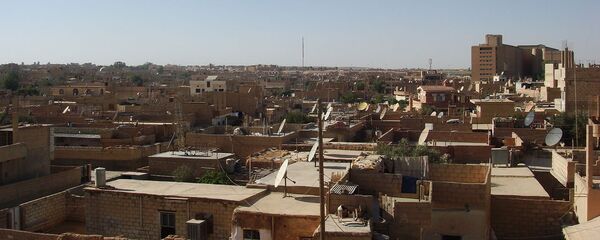 13 November 2018, 18:16 GMT
Syrian media have accused the US of repeatedly engaging in illegal strikes in the Arab Republic's eastern province of Der ez-Zor in recent weeks. Last week, SANA reported on the use of white phosphorus munitions in Hajin. A coalition spokesman
said
the reports of civilian deaths were "under investigation," and that the coalition was taking "extraordinary measures to avoid civilian casualties" while targeting Daesh (ISIS)* targets in the area. The coalition has repeatedly denied the use of white phosphorus munitions.
The use of cluster munitions in civilian-populated areas are prohibited under multiple conventions, including the Convention on Cluster Munitions, a 2010 treaty to which neither the US, Syria or Russia are a party. The Pentagon backpeddled on plans to ban cluster munitions late last year after previously committing to eliminating the weapon class by 2019. Cluster bombs are a type of munition which ejects smaller submunitions to kill personnel and obliterate enemy vehicles while spreading across a wide area. The non-precision weapon has received criticism for its tendency to result in civilian casualties.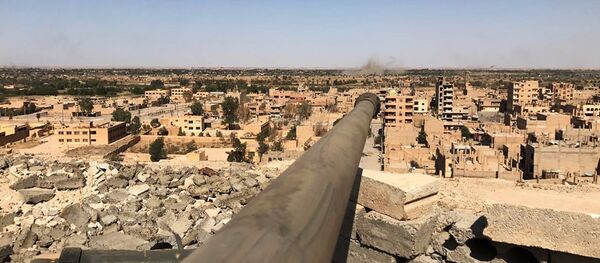 12 November 2018, 20:34 GMT
Last month, the Syrian Foreign Ministry sent a letter to the United Nations calling for a probe on the US-led coalition's string of airstrikes in Deir ez-Zor. The letter
accused
the coalition of violating international law, killing civilians, and not living up to its stated goal of fighting terrorism in Syria.
The US-led coalition began a campaign of airstrikes in Syria in 2014. The campaign, ostensibly aimed at fighting jihadist terrorists in eastern Syria, was never approved by Damascus. Through its air and ground-based presence in eastern and southern Syria, US-led forces have repeatedly struck Syrian military targets, usually claiming that the strikes were accidental, or the result of aggressive actions from the Syrian side.
*A terrorist group outlawed in Russia and many other countries.