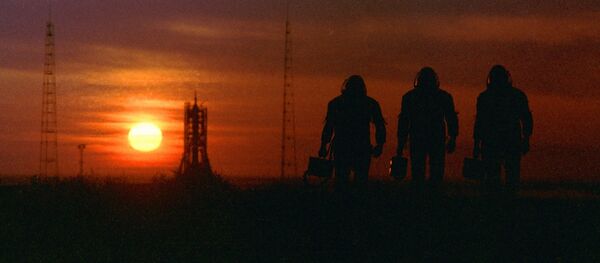 "As for our relations with our partners from Roscosmos, we still follow the same path," Ahbabi emphasized.
An UAE cosmonaut is set to fly to the ISS in April 2019.
On October 11, a Soyuz-FG rocket carrying Russian cosmonaut Alexei Ovchinin and NASA astronaut Nick Hague malfunctioned minutes after the liftoff, sending their capsule into a steep fall back to Earth. They were not harmed.
READ MORE: Computer on Russian Segment of ISS Rebooted After Glitch — Roscosmos Chief
Roscosmos subsequently said that the accident was caused by a sensor failure.