Guwahati (Sputnik): India's ruling Bharatiya Janta Party (BJP) has bestowed a huge responsibility on Himanta Biswa Sarma, who is considered the face of the party in the country's northeast, to draw up a strategy aimed at boosting connectivity with countries in the vicinity that include Bangladesh, Bhutan, Myanmar, and China. The northeastern region that comprises eight states is also looking at huge foreign investment in infrastructure and connectivity projects.  
Sputnik's Rishikesh Kumar spoke to Sarma about India's Act East Policy and the possibility of Chinese investment in this sensitive region.
Sputnik- Guwahati is considered India's gateway to East Asian countries. What are the steps you have taken to boost relations as well as trade and commerce with those countries?
Himanta: When we talk about 'Act East Policy', it is basically opening up to Myanmar, Bangladesh, and Bhutan. We are working on a trans-Asian highway and Asian railway network which will basically take us to Myanmar and beyond.
So work on those big projects are on and things are moving as per routine and schedule. With Bangladesh, our road connectivity has improved, river connectivity has improved.

19 November 2018, 12:13 GMT
Bangladesh has given us the right to use ports in their country; we are grateful to them. Bhutan is our very close neighbour with which we have close diplomatic relations. As emotional bonding is there, the policy is there, now we want physical infrastructure to be improved, so that intent can be translated into action.
In the last two years, dredging in Barak and Brahmaputra River, the building of roads towards Myanmar- all these are going on. I think it will take another three-four years to see the physical infrastructure and the final result in terms of improved trade and commerce. We are working towards that very aggressively and I am hopeful that it will become a reality soon.
READ MORE: Bangladesh Cabinet Approves Key Proposal for Giving India Access to Two Ports
Sputnik: In August this year, three northeastern states had together put up a proposal before China seeking investments to boost connectivity in the region including that between India and Bangladesh. Can we safely infer that India is ready to receive Chinese investment in this strategically sensitive part of India?
Himanta: Because, China is an economic power, Chinese industries can invest in the northeastern part of India but subject to a security clearance and fulfilling the existing norms and policies. So they are welcome, but all Chinese investment has to comply with the guidelines, security clearance, and other norms, which are in existence.
Sputnik: Recently, Japan and China agreed to collaborate in infrastructure development projects in Asian countries. If Japan and China agree to invest in northeast India, would you welcome such investment?
Himanta: Japanese investments are already visible in the northeastern region.
The Japanese have very emotional bonding with India's northeast because during the Second World War many of their military personnel had lost their lives in this part of the region. Several Japanese tourists come here to find their lineage, find the place where their ancestors sacrificed their lives during the war. So we have an emotional connect.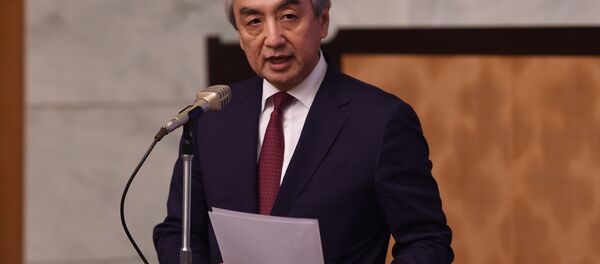 23 October 2018, 10:25 GMT
When it comes to investment, whether it is Chinese investment or Japanese investment, it is always governed by parameters, rules, and security clearances. So you have to find out the basis of such an alliance between Japan and China and whether it meets the standard set up by the government of India. Ultimately, in India, all foreign investments are part of the authority vested with the federal government. As a state, we will be guided by the Ministry of External Affairs.
READ MORE: Japan to Boost India's Infrastructure in North-East Region
Sputnik: In May this year, the Assam Government signed a MoU with the Government of the Sakhalin Region (Russian Federation) on trade-economic, scientific-technical and humanitarian cooperation. Would you shed some light on the present status?
Himanta: Our industry minister was present at the St. Petersburg International Economic Forum (SPEIF) and we signed the MoU.
Russia- India relations are beyond government level. It is people to people relations. It is an age old relationship which we always cherish. Our government is working on the MoU and we are looking forward to a closer relationship and we want Russia to get more involved in the economic developments, science technology, and other areas concerning the northeast.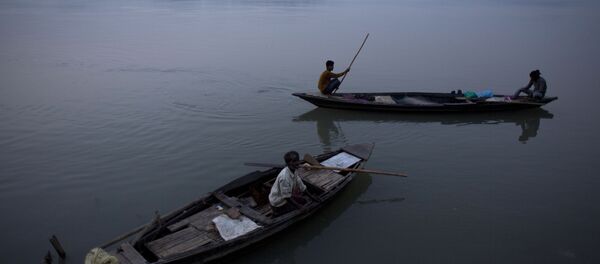 Sputnik: There was fear among the people in the northeastern states, including Assam that China was waging a water war against them. What is the current status?
Himanta: Yes, it is true that there was fear among the people because China was not sharing the hydrological data from the Brahmaputra River with the government. But this year they are very cooperative; they are giving advance warning and sharing data with us which has benefitted us very much. I think post-Doklam, many apprehensions have subsided.
READ MORE: Bhutan Elections: Ruling Pro-India PDP Exits Race Coming Third in Primaries
Sputnik- There has been a change of regime in Bhutan. As a large part of Assam shares a border with Bhutan and people cross the border frequently, do you have any kind of new concerns?
Himanta: With Bhutan again, as I mentioned about Russia, India's relationship is not impacted by the regime. Relationships are so strong, so robust that whatever regime may come the Indo-Bhutan relationship will remain the same.