Nissan shares dropped over 6 percent following Mr. Ghosn's arrest, casting uncertainty into Japan's manufacturing sector and alliance with global manufacturers Mitsubishi Motor Corp. and Renault SA. Renault's shares also fell 2.5 percent on Tuesday following an 8 percent drop on Monday.
For Nissan, "too much authority was given to one person in terms of governance," company CEO Hiroto Saikawa stated in a news conference on Monday. However, Nissan "will not be affected by this event," he assured.
Nissan is under pressure to stabilise profits after weaker US sales, in addition to greater competition from automakers investing in connected autonomous vehicles technologies.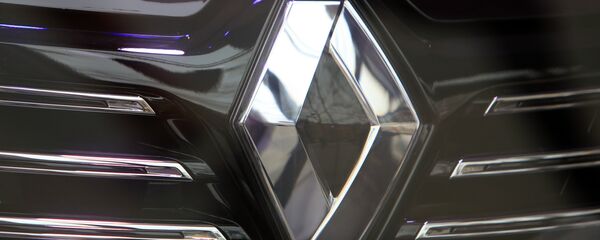 20 November 2018, 10:19 GMT
French finance minister Bruno Le Maire also said that Mr. Ghosn was "no longer in a position" to lead Renault SA, which France owns a 15 percent of shares, but added that the French car manufacturer's alliance with Nissan and Mitsubishi was still in the interests of both Japan and France.
Renault Board members will meet on Tuesday to determine to appoint an interim CEO to replace the automaker's vacant position.
The Tokyo District Public Prosecutor's Office questioned Mr. Ghosn on Monday after an internal investigation found he had under-reported his salary to the company by more than 5bl yen (£34.5 or $44.4m) over a five-year period.
READ MORE: Nissan Chairman Carlos Ghosn Questioned, Faces Arrest for Under-Reporting Salary
Nissan had also spent millions on luxury homes for the disgraced CEO, Japanese broadcasting company NHK reported.
Authorities have cited violations against the Financial Instruments and Exchange Law for Ghosn's detention, stating that he falsely reported on company financial statements, in addition to a new law implemented in June aimed at improving corporate governance, according to the BBC.