Venezuelan newspaper El Nacional reported late on Monday, citing Consultores 21 research company, that the number of refugees, currently amounting to over four million people, could exceed 4.6 million people by the end of 2018, while Venezuelan total population is currently assessed at 31 million.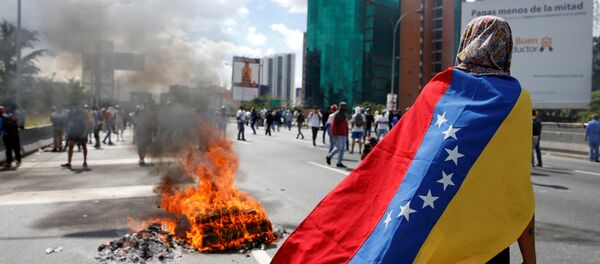 20 November 2018, 01:55 GMT
"Venezuelans' exodus is a humanitarian crisis, and the uncontrolled enhancement of this exodus started in 2016," Marcos Hernandez, the coordinator of the research, said, as quoted by El Nacional.
The authors of the research specified that less than 800,000 people had left Venezuela during the rule of Hugo Chavez, who headed the country from 1999 to 2013.

22 September 2018, 13:30 GMT
Earlier in November, the United Nations said that there were three million Venezuelan refugees worldwide, with around 2.4 million of them living in Latin America and the Caribbean.
Venezuela is suffering from political and economic crisis amid a global slump in oil prices, triggered by sanctions imposed by the United States.