Guwahati (Sputnik): About four million people currently residing in India's north-eastern state of Assam are on the verge of losing their citizenship. While it's not yet clear who will decide their fate, the issue of illegal immigrants in Assam has been linked with decades of bloody insurgency and political brinkmanship.
Several suicides have been reported from different parts of the state since the first draft of the National Register of Citizens (NRC) was published earlier this year.
For the governing Bharatiya Janta Party (BJP), much of its future prospects hinge on the successful implementation of the NRC, a prominent plank on which it wrested Assam from the Congress party, as well as how well it handles the hullabaloo over the fate of the illegal immigrants.
During a conversation with Sputnik correspondent Rishikesh Kumar, Himanta Biswa Sarma, finance minister of Assam, who is considered a pioneer of the NRC project, spoke in detail about the BJP's strategy in Assam.   

19 November 2018, 12:13 GMT
Sputnik: You are considered BJP's main strategist for the north-eastern part of the country. What kind of preparation do you have for the upcoming general election in 2019 and how many seats are you expecting?
Himanta: Northeast India consists of eight states and the BJP and its allies are in power in all eight states. All the governments are doing well. In the last general elections, we got eight seats out of a total of 25 seats in the region. In the upcoming general election, my expectation is that the number should go up to 19-20 seats.
Sputnik: Do you have some kind of plan for West Bengal and Odisha where you have a very marginal presence?
Himanta: West Bengal, Odisha, and Bihar, all these states are basically good ground for us for the upcoming elections. In Bengal, there is a clear anti-incumbency wave, while in Odisha there is huge interest in favour of BJP. In Bihar, we have an incumbent government, and an alliance has already been announced. So I personally feel that these states will provide us surprise results in the general election and BJP should gain a huge lead in eastern and north-eastern states.
READ MORE: Historic Win for Indian PM: Naga Insurgents Set to Sign Peace Accord Soon
Sputnik: Do you expect the final National Register of Citizens (NRC) to be ready ahead of the next general election?
Himanta: As of now, the Supreme Court of India has fixed the timeline of 15th December, 2018 for filing claims and objections. After that, probably a month will be required for checking and correction. So, I am expecting the final draft to be ready before the upcoming general election or at least within this financial year (ending March 31). But, whether or not we can take actions such as cleaning our voters' list on the basis of that NRC is a policy matter and I think that might take some more time. Presently, we are fully concentrated on ensuring free and fair NRC.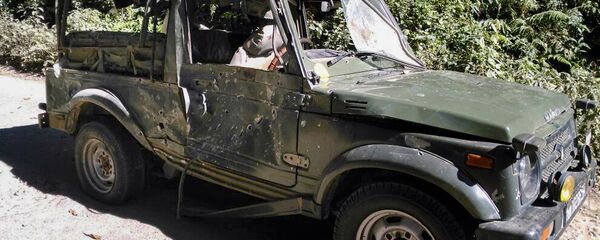 15 November 2018, 11:39 GMT
Sputnik: Initial figures suggest that around four million people will be losing citizenship due to the NRC. What will be their fate?
Himanta: These are very tentative numbers now. When the final NRC will be published, probably the number will come down. As of now, we do not have a very huge number of objections; but claims are there. Once claims are settled one by one, the number is bound to come down.
After that also, once the final NRC will be published, people will have the right to approach the appellate authority. The foreigners' tribunal will be converted into an appellate authority which will hear each and every appeal of the persons whose names are not included in the list. So, after the final NRC, there will be another number before us. Depending on the number, we have to take a decision.
India is a country which has always sheltered refugees, always ensured human rights, the dignity of the people. I don't foresee a situation in which people will be put on a train and sent to the border (deported to Bangladesh or Nepal).
READ MORE: 'Join ISIS' Flags Spotted in India's North Eastern State Bordering Bangladesh
Probably, there will be a class of citizens who may not have some rights; they may not have political rights, they may not have rights over land which presently exists in many parts of the country. I think that kind of thing will emerge depending on the number. So it is very difficult to speculate what will happen to those not included in the final NRC, but one thing I can clearly tell is that human dignity, human rights, and basic rights will be ensured to those people. There will be no one-upmanship against the people whose name may not figure in the final NRC.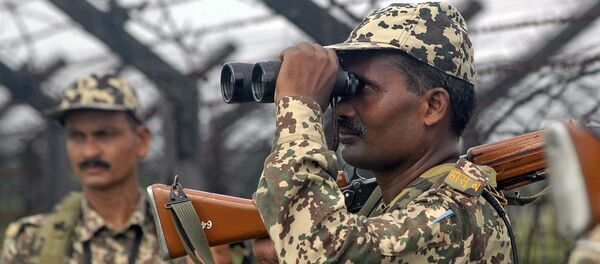 Sputnik: Will they be kept in detention centres?
Himanta: No, I don't think so. That has been clarified by the government of India. Putting them in a detention centre is not an answer because students have to study.
I completely ruled out the option of putting them in detention centres. Definitely, we have to take care of human rights and dignity, but at the same time we also have to protect the interest of this country so that foreigners do not dominate our politics; the foreigners who illegally entered, they do not control your day-to-day life. So you have to deprive them of certain rights… but basic rights, I think that has to be ensured.
These are the nitty-gritty which we will decide step by step. So, all these decisions will depend on the number.
Sputnik: Another major issue is the Citizenship (Amendment) Bill under which around two million Hindus and Buddhists of Bangladesh and Nepal residing in Assam will receive citizenship of India. But, insurgent groups like the United Liberation Front of Assom (ULFA) are against the bill and threatening a return of violence if the bill gets passed. What is your take on the matter?
Himanta: A democratic government will not be dictated by organizations like ULFA, so we will discount the ULFA. And, whatever the ULFA demands, the government is not bound to listen to them. Whatever the ULFA might do, that will be handled with might. If they want to show the power of arms, then the state is also free to counter them. They will be handled that way.
But yes, in Assam we have two opinions about the Citizenship (Amendment) Bill. Some organizations want that the citizenship bill should be passed, as it was the commitment of this country at the time of independence that the minority people of Bangladesh, Pakistan, and Afghanistan are always welcome to this country. Moreover, Hindus, Buddhists, and Sikhs, where can they go? If they are in trouble, they are under religious persecution, they have only one address. They have to come to India. Another school of thought is, let the bill be passed, but Assam may be excluded from that because Assam already has accepted the burden of foreign nationals between 1951 to 1971 by the implication of the Assam Accord.
READ MORE: Indian Army Chief: 'We Have to Be Prepared' Amid Chinese 'Pressure'
Now both the views are before the joint parliamentary committee. I am sure that the views of the people of Assam will be reflected in the final recommendation of the joint parliamentary committee. After that, whatever the parliament will decide, it is their call, because the state does not have control over citizenship. In the Indian system, it is the federal government who decides the citizenship.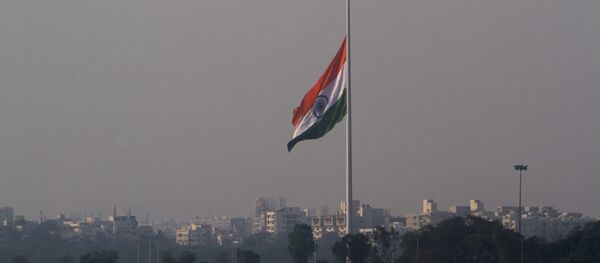 Sputnik: ULFA is claiming that more and more youth have started joining the insurgent group in the last few months once again due to wrong policies of the government like the Citizenship (Amendment) Bill. Is that true?
Himanta: There is no data to corroborate such claims. In fact, it is a way of blackmailing the government that if you pass the citizenship bill, the ULFA will be strengthened. If anybody joins the ULFA, they will be dealt with firmly, because for some bill or some policy issue you cannot discount or you can't challenge India's sovereignty. It can't be a bargaining point with the government.
Sputnik: The pro-peace faction of the ULFA is saying that in the last elections, they had supported the BJP, but this time they will not support you. 
Himanta: I do not think their support and opposition has any value. They have supported us — fine! I do not have any official information. As a citizen, if they have voted for BJP, fine! But there are also many others like Bengali Hindu migrants also voted for the BJP. So you cannot bargain with the government that, "look we have voted." Because BJP might have received millions of votes, so it is not two or three votes of pro-talk ULFA that have decided who won or lost.
READ MORE: Journalist Shot Dead at Point Blank Range by Police in Northeast India
Sputnik: Are you going to contest the upcoming general election?
Himanta: I think the call has to be taken by the central party leadership, but yes whatever responsibility they will give, I am okay.
Sputnik: What is the status of peace talks with various rebel groups operating in the Northeast?
Himanta: The government of India has appointed an interlocutor to discuss with various insurgents. Everywhere, peace talks are going on.
I believe that these peace talks will bring results and ultimately peace and tranquillity will prevail in this region.