New Delhi (Sputnik): India is planning to pay in rupees for Very-Short-Range Air Defence (VSHORAD) systems from Russia; the deal is likely to be concluded next year, a government official told Sputnik.
The decision to pay the rupee equivalent of around US $1.5 billion for the defence systems was made to circumvent US sanctions against Russia which were launched under the Countering America's Adversaries through Sanctions Act (CAATSA).
However, the two countries are hopeful that some other arrangement will also be available by the time the first instalment of the contract money would be made.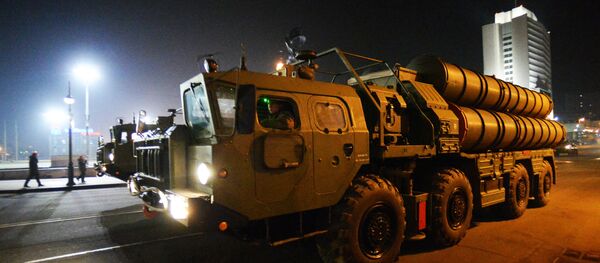 21 November 2018, 11:48 GMT
Sources confirmed with Sputnik that the procurement of the Very-Short-Range Air Defence system was discussed during the 19
th
 annual summit, held on October 5 in New Delhi.
On Monday, Russia's Rosoboronexport was declared the winner of the restricted tender, which was floated in 2010 for the procurement of 5,185 missiles and associated equipment under the Indian Army's VSHORAD program.
READ MORE: India Finalizes the Deal for Two Russian Frigates Off the Shelf for $950 Million
MBDA of France and Saab of Sweden were also in the competition, but the Russian state company quoted the lowest price.

31 October 2018, 06:59 GMT
Sources told Sputnik that half of the acquisition will be supplied in ready-to-use form, while another 2,260 missiles will be supplied in complete or semi-knocked-down condition. Around 1,276 single and multi-launchers will be manufactured at India's state-owned defence unit as part of a technology transfer arrangement. Eventually, as many as 15,000 units may be procured at a later stage.
The IGLA-S (SA-24) Very-Short-Range Air Defence unit is Russia's latest MANPADS weapon; it was offered to the Indian Army and ensures better performance than SA-18 missiles. The IGLA-S system is designed for use against visible targets as tactical aircraft, helicopters, unmanned aerial vehicles, cruise missiles, head-on or receding, and can be used despite the presence of natural (background) clutter and countermeasures.