US permanent representative to the Organisation for the Prohibition of Chemical Weapons Kenneth Ward has accused Iran of failing to declare all of its chemical weapons capabilities, Reuters reports.
"The United States has had longstanding concerns that Iran maintains a chemical weapons program that it has failed to declare to the OPCW," Ward said Thursday at an ongoing session of the conference of parties to the Chemical Weapons Convention.

21 November 2018, 16:42 GMT
"The United States is also concerned that Iran is also pursuing central nervous system-acting chemicals for offensive purposes," Ward added.
Citing the alleged discovery of Iranian-made chemical artillery rounds, mortars and aerial bombs among arms transferred to Libya in the 1980s, Ward accused Iran of failing to declare these weapons. The ambassador also charged Tehran with failing to declare a chemical warfare countermeasures program to the OPCW, and of failing to account for its current capabilities in the production of chemical weapons.
Tehran offered no immediate reaction to US claims. However, Iran, which faced up to 100,000 civilian and military casualties by chemical weapons during the Iran-Iraq War of 1980 to 1988, was one of the first countries to sign and ratify the Chemical Weapons Convention in the 1990s. Iran did not retaliate to Iraqi chemical attacks using chemical weapons despite the legal right to do so under existing treaties. Furthermore, Iran declared the total destruction of its chemical weapons stocks by the time it ratified the Chemical Weapons Convention in 1997.
On Tuesday, Syrian Deputy Foreign Minister Faisal Mekdad pointed to delays in the destruction of the US declared chemical weapons stockpile, saying Damascus was "concerned" by Washington's perceived foot-dragging in the elimination of its "large arsenal of such weapons."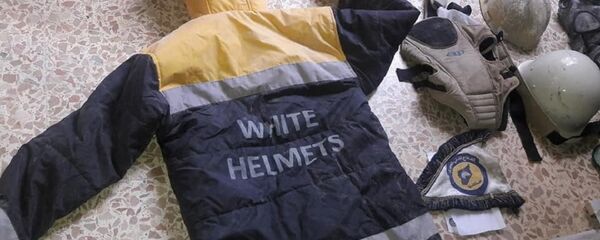 5 November 2018, 16:29 GMT
In September, the Russian Foreign Ministry estimated that the US has retained some 3,000 tonnes of chemical weapons, over a year after Moscow
destroyed the last
of its once-vast Soviet-era chemical warfare arsenal in 2017. The US originally committed to eliminating its chemical weapons by 2012. Since then, the deadline has been pushed back to at least 2023. Earlier this year, the Russian Ministry of Defence
accused
the US of running a secret undeclared biological weapons program in the former Soviet republic of Georgia. Washington has denied the allegations.