"We are committed to a political process that is with and by the Syrian people. The Syrian people get to decide who will lead them and what kind of a government they will have. We are not committed to any kind of regime change. We are committed to a change in the behavior of that regime."
The US military presence in Syria does not pursue its break-up, Jeffrey said.
"The United States has supported the territorial integrity of Syria at every point in this conflict and before, and we will continue to do so. The presence of American forces carrying out anti-terrorist operations does not indicate any desire to break apart a country," he said.
Russian S-300 Deliveries to Syria Raise Risk of Mistakes Like Il-20 Crash
The United States believes that the deliveries of Russian S-300 air defense systems to Syria raise the possibility of the repetition of the mistake that triggered the crash of a Russian Il-20 plane near Syria, Jeffrey said.
"Now, concerning the S-300: as we have said before, we see this as a dangerous escalation. And we think that it's a tragedy that — one tragedy, which was the loss of a Russian aircraft and I believe 15 lives, due to mistaken military action on the part of the Syrian military — it leads to giving the Syrian military a greater capability to make mistakes like this in future. So therefore we would urge the Russians to be very careful with this," Jeffrey said.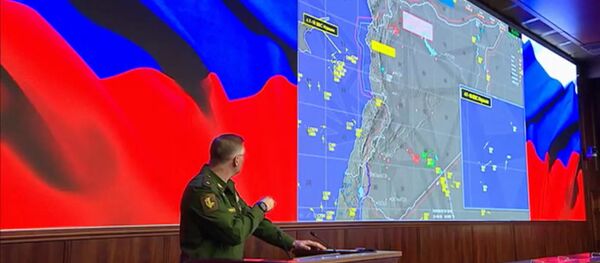 7 November 2018, 18:21 GMT
The Il-20 was downed near Syria on September 17 by a missile launched by Syria's S-200 air defense system. The Russian Defense Ministry put the blame for the crash on the Israeli Air Force that was carrying out airstrikes in the Syrian province of Latakia at the time of the incident, arguing that the Israeli jets used the Il-20 as a shield against the Syrian air defense systems and that Israel notified Russia of its operation only a minute before the attack. Israel has refuted the accusations and insisted that Moscow was warned about the air operation in a timely manner.
The experience of past meetings between US President Donald Trump and Russian President Vladimir Putin shows that the Syrian settlement issue plays an important role in talks between the two leaders, James Jeffrey said.
READ MORE: Putin Says Talked to Trump in Paris, Conversation Went 'Well'
Jeffrey was asked in an interview with RIA Novosti and Kommersant whether Syria would be on the agenda of the possible meeting between Putin and Trump at the G20 summit in Argentina on November 30-December 1.
"Well first of all there is no official confirmation that the meeting will happen. Were a meeting to happen, if you look at the experience of past meetings between President Trump and President Putin, Syria plays a very, very important role," Jeffrey said.
The diplomat stressed that Syria was "very much on the mind" of Trump, adding that the US president focused a great deal of attention to the matter when speaking at the United Nations in New York.
"Those were his words — to de-escalate the conflict and revitalize the political process. That is his policy. He will talk about that at length with anyone willing to talk with him. So we'll have to see if there is a meeting," Jeffrey noted.
Kremlin aide Yury Ushakov said on Monday that the date for Putin-Trump talks in Argentina was being negotiated.
Putin and Trump last met in Helsinki in July.
US Hopes Russia, Iran Sanctions to Revive Political Process in Syria
When commenting on the new US sanctions targeting oil supplies to Syria, Jeffrey said that Washington hopes that restrictive measures on Iranian and Russian oil exports to Syria will revive the political process on the ground, he added.
READ MORE: US Installing Observation Posts in Syria at Turkish Border — Pentagon
He admitted that all US sanctions on Iran had a "specific Iran pressure component" linked to its concern about Tehran's activities in the region.
"But these sanctions also are focused on Iran working to help Syria out. And we believe that we need to see the political process move forward, we need to see a de-escalation of the fighting in Syria … And we'll use sanctions, we'll use denial of reconstruction aid, we'll use diplomatic resources — anything we can to try to end this conflict and restore Syria to its people," he said.

21 November 2018, 16:42 GMT
Russian firms can take whatever decisions they want in their oil trade with Syria, James Jeffrey said, adding US sanctions on it would likely be taken into account.
"We believe that generally sanctions do have an effect on political decision-making. But it is a long-term and necessarily indirect effect. Obviously Russian businesses can make whatever business decisions they make," he said.
READ MORE: Moscow Explains What's Behind US Sanctions Over Alleged Oil Supplies to Syria
The United States wants Russia to use its influence on Iran whose troops are fighting in Syria to withdraw from the country, Jeffrey said.
"We do urge the Russians to use whatever influence they have with the Syrian government and with the Iranians … to effect the removal of all Iranian commanded forces from the entirety of Syria as part of a solution that would have all foreign forces other than the Russians leave and return to 2011," he said.
The State Department envoy said Washington had talked to Russia about it but what will that require is another question.
"Certainly, were the idea of a trade of Iranian withdrawal for American relief on sanctions on Iran to come up, that's something that under no circumstances would we accept," he added.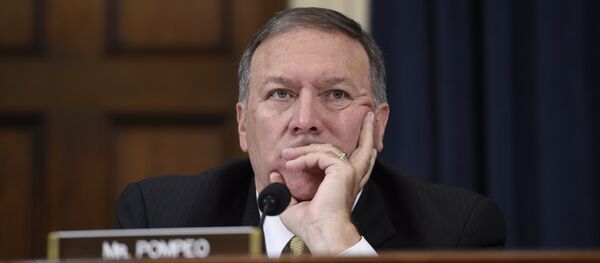 21 November 2018, 06:42 GMT
The State Department official stressed that sanctions on Iran were reimposed after Washington withdrew from the 2015 nuclear deal and had no bearing on the Syrian war.
"This is mixing — it isn't even apples and oranges, it's mixing carrots and apples, because they are totally different things. Our sanctions on Iran are related to the nuclear file and our disappointment with Iran's performance around the region. It's not Syria-specific," he explained.
The United States hopes the United Nations' role in the Syrian crisis settlement will increase if the Syrian Constitutional Committee is not created,  James Jeffrey said.
"Now, if we are terribly disappointed and the Constitutional Committees is not stood up, then…  the United States certainly, and I think many of those countries that are closely aligned with us — will expect a very different and much more central role played by the UN [United Nations] in fixing this crisis if the efforts by [UN Special Envoy for Syria] Mr. de Mistura to work with the Russians, to work with the Iranians, to work with the Turks, and to work to some degree with the Syrian government proves to be not successful," Jeffrey said.
READ MORE: Iran Lambasts New US Sanctions Over Alleged Oil Shipments to Syria
US-Russia Cooperation on Relief Aid Deliveries to Rukban 'Very Productive'
The US-Russia assisted delivery of humanitarian aid to the desert Rukban camp in Syria was very productive and will hopefully be repeated, Jeffrey said.
"One area of close and very productive cooperation between us and Russia has been the delivery of aid in Rukban. This has involved coordination and de-confliction between the U.S. and Russian militaries. It involved coordination at the political level by my colleagues and myself… We're very much looking forward to the second convoy occurring just as smoothly as the first," he stressed.
Earlier, James Jeffrey stated that the imposed second batch of US sanctions against Tehran might help force Iran to reduce its presence in Syria.
In September, Jeffrey pledged that the United States would maintain its presence in Syria until Daesh is defeated, the Iranian forces are expelled and a peaceful settlement is achieved.
Syria has been in a state of civil war since 2011, with the government forces fighting against numerous opposition groups and terrorist organizations.