According to the media report, militants shelled the neighborhoods of al-Khalidiye and Al Zahraa as well as the Nile Stree causing at least 55 people to be delivered to hospitals. The victims suffered from suffocation allegedly caused by chlorine gas.
The city of Aleppo was liberated by Syrian government troops from terror groups in 2016 but militants continue to shell the city from positions in Aleppo's suburbs.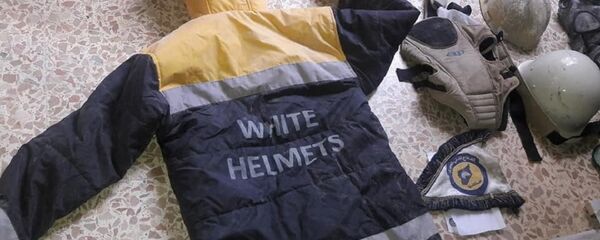 5 November 2018, 16:29 GMT
The Russian Center for Syrian reconciliation said earlier that militants were preparing new chemical agent attacks in Syria. According to the Russian Defense Ministry, terrorists from the Turkistan Islamic Party have delivered at least 20 containers with 10 liters of chlorine each to Syria.
The Russian Defense Ministry has also warned that the Tahrir al-Sham terrorist group, affiliated with the Nusra Front, was planning a chemical attack against civilians in Syria to provoke western nations into retaliating against Damascus.
In October, Daesh terrorists have attacked Nusra Front militants in the Syrian settlement of Ltamenah, killing at least two White Helmets staffers and seizing barrels with chlorine, Russian Defense Ministry said. According to the Russian Defense Ministry, the seized chlorine canisters were later transported to the south of Aleppo province and handed over to terrorists of the Daesh-linked Hurras al-Din group.
READ MORE: Daesh Seizes Chlorine Barrels After Fight With Nusra Front Militants In Syria
Western states accused forces of Syrian President Bashar Assad of an attack with the use of chemical weapons in the Syrian town of Douma on April 7. The Russian Foreign Ministry said that rumors of gas poisoning in Douma were spread to justify foreign interference. The general staff of Russia's Armed Forces said it warned of a planned provocation in Syria as early as on March 13.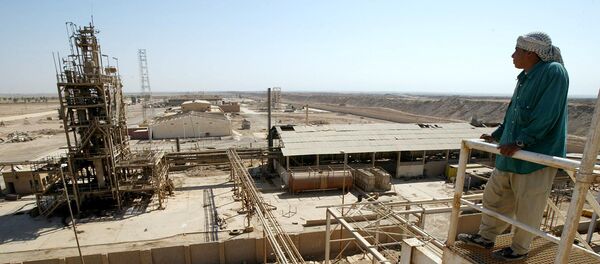 4 September 2018, 17:15 GMT
In response to the alleged chemical weapons attack, the United States, the United Kingdom and France hit a number of targets in Syria.
The international community has voiced concerns about the use of chemical weapons inside of Syria since the alleged use of sarin gas in Damascus in 2013. Following the incident, Syria joined the Organization for the Prohibition of Chemical Weapons (OPCW) and agreed to destroy its chemical weapons arsenal. On January 4, 2016, the OPCW issued a statement confirming that the destruction of the Syrian chemical weapons had been completed.
READ MORE: Syria's FM Walid Muallem: UK Helped White Helmets Smuggle Chlorine to Idlib