His comment came in the context of the "Inside the British Army's secret information warfare machine" report that the Wired magazine published on November 14. The Wired reported, citing an information warfare officer, that a UK Army's information warfare unit — the 77th Brigade — was allegedly conducting "grey" and "black" messaging campaigns in conflict situations, while it was formally tasked with challenging "the difficulties of modern warfare" through "non-lethal engagement." According to the magazine, the "grey" and "black" messaging could look like if it came from another, non-military, source, and it did not necessarily tell the truth.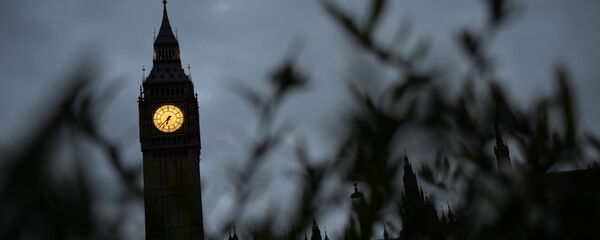 24 November 2018, 19:34 GMT
According to De Brabander, manipulation of information has been an important warfare tool since the World War I. He recalled that the United States had lost the Vietnam War largely due to its loss of "ability to control and dominate information."
"Especially in the rapidly developing 'information age' the use of psychological operations and social media became very import to help fighting wars by winning hearts and minds of the population in war zones like Afghanistan. But it also serves as a propaganda tool to legitimize military build up, increase defense spending and convince people that tax payers money must be diverted to their armies by creating fear and exaggerating threats supposedly coming from Russia for example," he said.
READ MORE: Anonymous Claims Ex-Russian Spy Scholar Enlisted to UK Info Warfare Project
De Brabander qualified the conventional military power of Russia as a "far much minor" to that of NATO states. However, even though "no direct threat has been expressed," global leaders continue to escalate public concerns, De Brabander added.
"We are told that Russia is dangerous to convince us that NATO expansion, new fighter jets, new military deployments and manoeuvres at Russia's borders are necessary," he said.
As each country understands the important role information wars and propaganda can play this issue should be appropriately addressed, De Branbander suggested.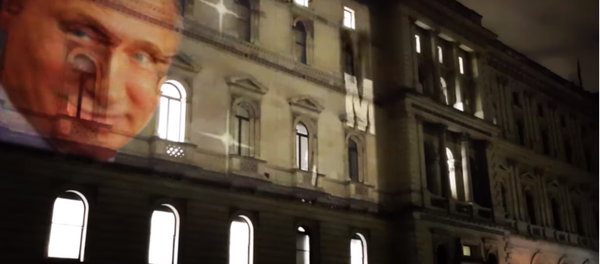 23 November 2018, 23:49 GMT
"This issue is as important to address as the arms race. There is need of an agreement among adversaries and in the countries concerned that propaganda can be a threat for democracy and even peace. The dissemination of black propaganda or fake news can be used to start hostilities as we have seen in the Tonkin incident in 1964 that was used to start a war against Vietnam," De Brabander stressed.
He recalled a more recent example — the use of military force by certain European states in Syria over claims that the Syrian government had used chemical weapons against civilians. The military force was used "even without waiting reports about responsibilities and effective use of it," according to De Brabander.
Ex-CIA Officer: UK NGO Used for Covert Ops Allows London 'Plausible Deniability'
"There is a need of an international code of conduct about the use of information as a war and propaganda tool. They are as important as other military agreements. Laws and international agreements need also to address better the hacking of data as we have seen in the [whistleblower Edward] Snowden case. The problem is that all those operations are shielded from any democratic control and that we are often unaware of their mere existence," De Brabander concluded.
The 77th Brigade is a combined regular and army reserve unit responsible for using "legitimate non-military levers" as a means "to adapt behaviors of the opposing forces."