Sources at the ar-Razi hospital told the newspaper that by midnight local time (22.00 GMT on Saturday), 21 injured had been admitted, all hospitalized in the intensive care unit.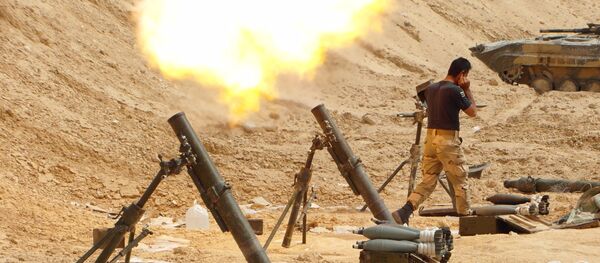 24 November 2018, 21:48 GMT
Aleppo University Hospital received 44 victims displaying difficulty in breathing due to exposure to gas, presumably poisoning, the newspaper said.
The head of the health department of the Syrian city of Aleppo, Ziad Haj Taha, earlier reported that 25 had been hospitalized to ar-Razi hospital and another 25 to Aleppo University Hospital. Lebanese broadcaster Al Mayadeen has reported about 100 injured in the attack.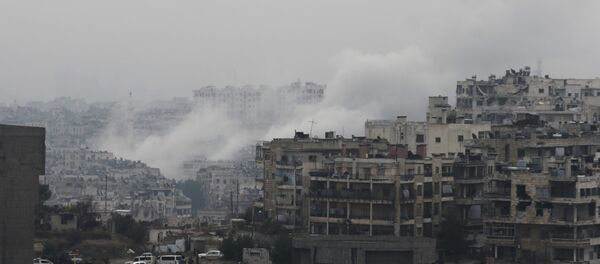 24 November 2018, 19:40 GMT
Aleppo was liberated by Syrian government troops from militant and terror groups in 2016 but militants continue to shell the city from positions in the suburbs.
Earlier, Russian Defense Ministry spokesman Maj. Gen. Igor Konashenkov said that terrorists of the Islamic Party of Turkestan had transferred 20 tanks with 10 liters of chlorine each to Syria on October 27.