Anonymous blew the lid off Britain's 'Integrity Initiative' program on Friday, publishing a trove of documents which showed that its ostensible noble goal of "defending democracy against Russian disinformation" is really a cover for a well-funded, large-scale program of interference in the internal affairs of other countries. Russia is the initiative's main target. The hacktivist collective discovered that in addition to the UK, NATO, the US State Department, Facebook and other government and non-government structures are involved in the program.
UK authorities have done their best to brush off the negative implications of the leak, with a Foreign Office telling Sputnik that the program was actually "already in the public domain" and that London was "happy for the project to receive greater exposure." The FBI declined to comment, referring Sputnik to British authorities, despite the fact that at least 250,000 pounds-worth of State Department cash has flowed into the project's coffers.
Russian Reaction
As might be expected, the Russian response to the secret UK-run info warfare program hasn't been as nonchalant. While the Kremlin and Foreign Ministry have kept mum so far, presumably studying the leaked documents in detail and considering further steps, lawmakers who will undoubtedly play a role in formulating Russia's response have spoken out.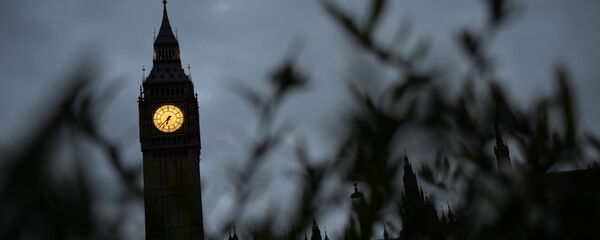 24 November 2018, 19:34 GMT
Senate foreign affairs committee chairman Konstantin Kosachev, for his part, urged a "thorough" investigation into Integrity Initiative, but emphasized that Russia's response would be measured. 
"Without a doubt, this information is worthy of the closest possible attention and the most thorough investigation," Kosachev told Sputnik. "However, unlike our [Western] 'frenemies', who five minutes after the appearance of this kind of information would have introduced another sanctions bill, I consider it fundamentally important at this point to focus on the base of evidence, and not to make any hasty accusations, no matter how tempting it may be to do so."
The lawmaker promised to use the recently created Senate temporary commission on the protection of state sovereignty to "consolidate this base of evidence, verify and legitimize" the leaked information and proceed from there.
Nikolai Ryzhak, a member of the Duma's security and anti-corruption committee, suggested bringing the Russian individuals who are listed as 'inner core experts' in the leaked documents to the attention of the prosecutor general's office. "If this is a case of illegal financing or breaking our laws, those working with these foreign-funded actors should be very clear about whose interests they represent, in whose interests they speak," he stressed.
'Countering Russia' Pretext Used Against Own Allies
Duma defence committee member Andrei Krasov suggested that the incredible hypocrisy revealed in the leaked documents is something the whole has now been made aware of.
"Sooner or later, every secret comes to light. The fact that they were hiding their informational disruption campaign against our country is becoming clear and has been revealed. I don't think this will be the last publication on the matter," the lawmaker said. "The whole world can now judge the kind of policy that both the UK and the US are pursuing against Russia, and may pursue against other states," he added.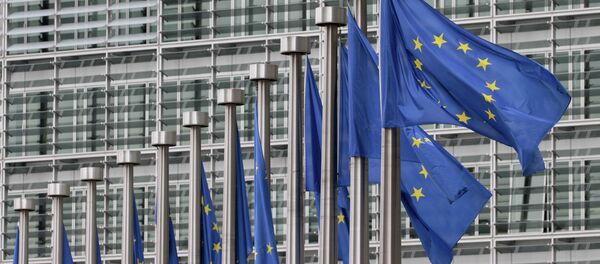 24 November 2018, 04:56 GMT
Finally, Andrei Klishas, chairman of the Senate's constitutional legislation committee, told Sputnik that the Integrity Initiative program's main victim is the much-needed dialogue between Russia and Western countries.
"The West's policy of active 'informational counteraction' against Russia and Russian media, and active meddling in the affairs of sovereign states, severely undermines the potential for success of constructive dialogue between Russia and the West, while hindering the search for mutually acceptable solutions to pressing issues," the lawmaker lamented.
Shedding Light on the Hidden Processes of International Relations
Dr. Alexander Gusev, a veteran political observer and specialist in UK and US politics, believes the Integrity Initiative revelations are extremely important, since they help reveal the extent to which London is waging its hybrid warfare campaign against Russia.
"The materials which have been published have shed light on many processes in the system of international relations. These materials are very important, since Anonymous essentially uncovered the existence of actual instructions on how to 'act against Russia', how to present the Kremlin's role in the world. It's been shown that this organization operates throughout Europe, from Spain to Lithuania, its tentacles penetrating quite deeply. This is very serious news," the analyst stressed.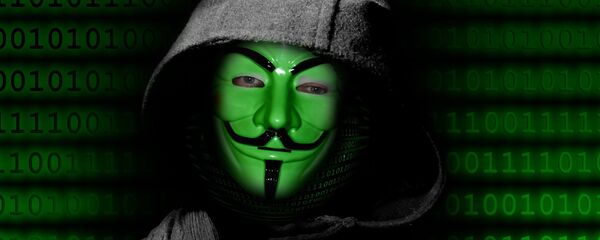 23 November 2018, 13:16 GMT
According to Gusev, the data on the project's 2 million pound financing is likely just the tip of the iceberg. "Of course the funding is more significant than that. I think that in the near future we will learn about a series of actual crimes funded by the UK government. This is an undeclared hybrid war. Essentially, they have shown that they are willing to use any means necessary to achieve their aims, including the Skripal affair, Donbass, Crimea; that is, any dirty trick to compromise Russia. This is a direct interference by the UK in the affairs of other states, and Russia first and foremost."
For his part, retired FSB major general and defence policy expert Alexander Mikhailov said he's confident that the discovery of this program must have been very unpleasant for London.
"We are essentially seeing the 'white threads' with which the UK's propaganda is sewn together…Behind these threads are the ears of British intelligence services, with very clear instructions given to them from above…We are now dealing with a very unpleasant situation for the British government, when its subversive activities against other countries are beginning to be exposed."
As far as Russia is concerned, Mikhailov emphasized that the UK has always seen Russia as a country within its own sphere of interests. "We must understand clearly that the activities of British intelligence in Russia are aimed at undermining the situation; the backbone for them in doing this are individuals who, in their view, correspond with such goals."
Finally, Kostas Grivas, associate professor of geopolitics at Hellenic Military Academy, told Sputnik that it was key to emphasize that this British 'hybrid war' was directed not only against Russia, but against Britain's own allies, including Greece.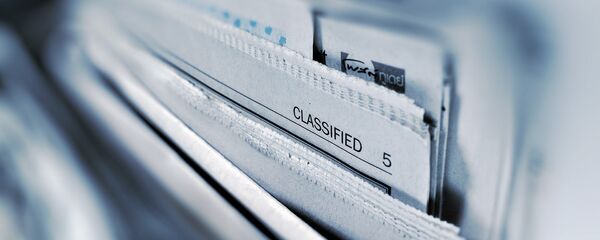 24 November 2018, 02:13 GMT
"This is part of a reality which we call hybrid warfare. Greece is in the maelstrom of a hybrid war. The West has unleashed a hybrid war against Russia, but it is directed not only against Moscow, but other countries like Greece as well, which the West wants to keep subjugated in various ways. This is one of them," he explained.
"If this information is true, it confirms that all the propaganda about the alleged 'Russian penetration into Europe' is more than just a lie, and more than just a part of a new cold war which the West wants to wage against Russia. It is used, and this is becoming more and more clear, as a tool for control, for imperialistic policies by stronger Western states toward smaller Western states, such as Greece," Grivas stressed.