The Integrity Initiative, project claiming to be aimed at "combating propaganda and disinformation," has admitted in an official statement that it was recently hacked by unknown hackers and that the documents leaked by Anonymous on 23 November 2018 at least partially belong to them, including one describing major donations from the UK government.
"It is of course a matter of deep regret that Integrity Initiative documents have been stolen and posted online," the statement said.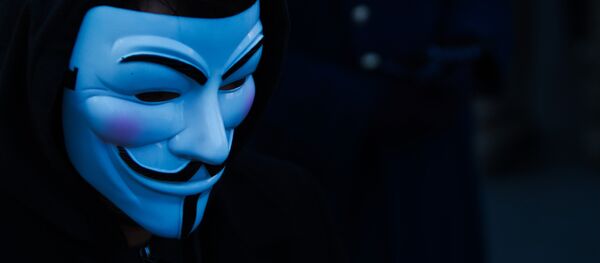 25 November 2018, 13:09 GMT
Still, in the statement, the initiative admitted that it hadn't checked all of the leaked files, claiming that some of them may be fake or "doctored." The Integrity Initiative noted that the published files were either outdated or had not been used, but were kept for possible use in the future.
Commenting on the information about British government funding, the Integrity Initiative noted that for the first two years of its existence, between 2015 and 2017, it had mostly been funded privately, beginning to receive a grant from the UK Foreign and Commonwealth Office only in 2017. The statement claimed that the grant was just an "appreciation of the importance" of their work intended to "resist malicious disinformation and influence campaigns."
The statement also noted that not all of the experts whose contact information had been published along with the documents had been contacted by or worked with the Integrity Initiative. The project promised to inform all of them about the incident and that their contact information had been published.
READ MORE: 'Great Information War' Against Russia Begins to Crumble — Politician
The Integrity Initiative claims to be devoted to combating "propaganda and disinformation," but most of its material is targeted at Russia. In a statement regarding the recent hack, it admits focusing on Russia, despite its declared goal to fight disinformation in general.
Earlier, several websites linked to the hacker group Anonymous published documents stolen from the Integrity Initiative on 23 November 2018. A major account linked to the group later claimed that it was not responsible for the leak.
According to the documents, the project has largely been funded by the UK Foreign and Commonwealth Office, receiving some $2.51 million, a sum nearly equal to the cost of initiative's yearly program — $2.5 million. The hackers alleged that the British government had used the group to meddle in the domestic affairs of several European states and to wage an information war against Russia.