A navigational program based on satellites orbiting the globe would allow China to be self-reliant for location data used in smartphones, car dashboards, guided missiles and more, reports Bloomberg. Tensions between China and the US — including an escalating trade war and allegations of corporate espionage — continue to mount.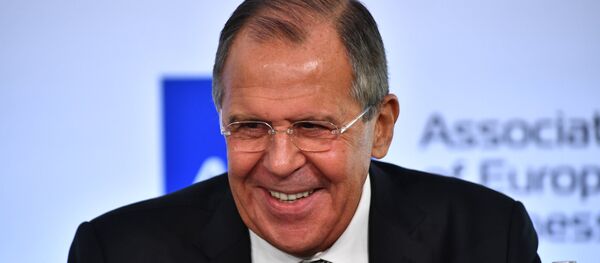 24 November 2018, 12:51 GMT
All the satellites relaying data for GPS are owned by the US Air Force, which naturally makes Beijing a bit uneasy, says a professor of aerospace engineering at the University of Maryland.
"They don't want to depend on the US GPS," Marshall Kaplan told Bloomberg, adding, "the Chinese don't want to be subject to something that we can shut off." The US Department of Defense launched its first GPS satellites in 1978 during the Cold War before opening them for public use in 1983.
Since then, the commercial market for GPS technology has grown by leaps and bounds. The global GPS market is forecasted to grow to $146.4 billion by 2025, according to a study by US-based research firm Grand View Research.
Enter Beidou Navigation Systems. Beidou is currently in use by China and some of its neighbors. With the influx of billions in cash to grow Beidou, Chinese President Xi Jinping seeks to make the celestial system globally accessible by 2020, the report said.
China won't actually save any money switching from GPS to Beidou, since the Pentagon doesn't charge for access to GPS data. Beidou could generate quite a bit of income for Beijing though: the China Satellite Navigation Office projects Beidou to bring in $57.6 billion in revenue in 2020.
Chinese satellites have been launching into orbit for the Beidou program at a dizzying clip. The constellation of satellites has grown by 18 so far this year, with three being launched from Earth in November alone.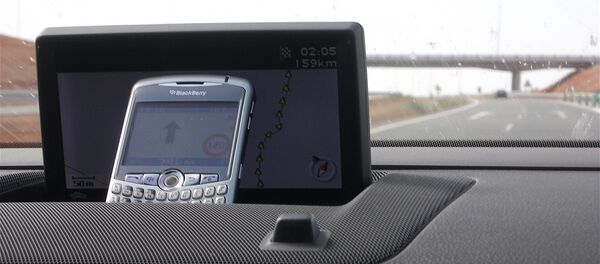 12 November 2018, 09:30 GMT
In total, Beijing will pump $8.98 to $10.6 billion into the project by 2020, according to an analysis by the US-China Economic and Security Review Commission, a body established by the US Congress in 2000 to study national security and trade issues between the two nations. Beidou is one of China's most ambitious space programs. "The Beidou system has become one of the great achievements in China's 40 years of reform," Xi said in a November letter to the United Nations committee on satellites.
NavInfo, a Beijing-based maker of electronic maps that already supplies Tesla and BMW, anticipates producing 15 million Beidou-enabled semiconductors for navigation systems by 2020, according to the Bloomberg report.
US companies are also making their products compatible with Beidou to stay competitive with Chinese companies able to offer products that work with both Beidou and GPS. The largest US producer of chips that go in smartphones, Qualcomm, said in a statement to Bloomberg that it has been backing Beidou "for a long time."
Volkswagen Group China said that while its cars do not currently have Beidou-enabled equipment, "the next infotainment system generation for cars in the Chinese market will be rolled out in 2020," according to a statement from the German firm. "This system will be ready to receive Beidou information."