At a secret meeting of the Political and Security Committee in Brussels on Tuesday, French and German diplomats spoke out against stepping up existing EU sanctions against Russia in light of the growing rift between Moscow and Kiev over the Kerch Strait incident, Die Welt reported.
READ MORE: UN Security Council Discusses Kerch Incident (VIDEO)
They reportedly said that it was essential to take confidence-building measures that do not include sanctions.
Instead, the German and French governments wanted to continue their diplomatic efforts taking into account the Organisation for Security and Cooperation in Europe (OSCE), which may play a crucial role in resolving the standoff in the Kerch Strait.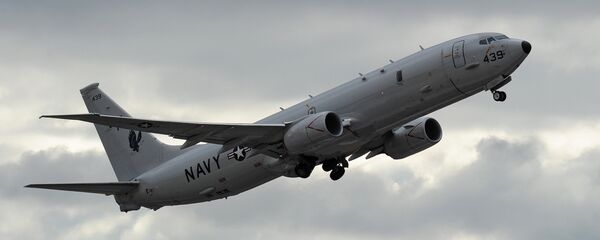 28 November 2018, 05:53 GMT
In the meantime, a French Foreign Ministry spokesperson shied away from either confirming or denying media reports that Paris and Berlin opposed a new set of sanctions against Russia during a Wednesday briefing.
Karin Kneissl, foreign minister of Austria, which holds the EU's rotating presidency, previously said that the bloc would consider additional sanctions against Russia 'depending on the exposition of facts and the further conduct of both parties'.
Earlier this week, German Foreign Minister Heiko Mass suggested French-German mediation in resolving the latest crisis between Moscow and Kiev as the latter called for military support from its Western allies.
'We have to do everything to achieve a de-escalation in order to prevent the crisis turning into a much more serious danger to the security of Europe', he said.
During a joint press-conference with his French counterpart Jean-Yves Le Drian, Russian Foreign Minister Sergei Lavrov insisted that no mediation was necessary since the governments of Russia and Ukraine were capable of resolving the issue on their own.
'If the Ukrainian side and its partners in Europe are interested that such incidents never occur again, a very strong signal must be sent to Kiev. And not by Russia, but by those countries who hold very close contacts with the Ukrainian authorities to ensure that such provocations are no longer committed', he said.
In the meantime, Norbert Roettgen, a member of Chancellor Angela Merkel's Christian Democratic Union (CDU), said that he couldn't rule out tougher sanctions on Russia.
'So far there are no talks about tougher sanctions but I generally would not rule this out. In my view, such behaviour cannot remain without consequences and I don't think one should say that there won't be any further sanctions', he said.
On Sunday, three Ukrainian Navy ships – two gunboats and a tug – illegally crossed the maritime border with Russia and moved from the Black Sea towards the Kerch Strait, ignoring Russia's legal demands to leave the area.
READ MORE: Ukraine on Brink of War Against Russia After Kerch Strait Incident – President
In response, the Russian side opened fire and eventually seized the ships, denouncing Kiev's actions as a provocation coordinated with the United States and the European Union.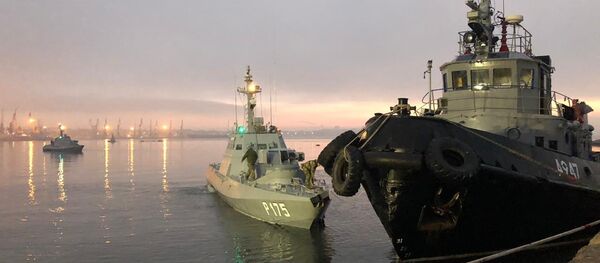 27 November 2018, 02:10 GMT
Moscow also accused Ukraine of violating international law and subsequently promised to suppress any attempts to challenge its sovereignty and territorial integrity.
Ukrainian President Petro Poroshenko, for his part, accused Russia of aggression and decided to introduce martial law in the country that will remain in place until January 2019.
On Monday, seven members of the UN Security Council voted against Russia's agenda for an urgent session over the violation of the country's state order by Ukrainian vessels. Russia, China, Kazakhstan, and Bolivia voted in favour, while four more countries abstained from the vote.