Vladimir Putin said at Russia Calling Investment Forum that Moscow was working with its major partners in order to create international systems that are not dependent on the Society for Worldwide Interbank Financial Telecommunication (SWIFT).
'We are actively working with some countries, without partners on trade and economy, on setting up systems that would be independent of SWIFT', he stated.
The Russian president didn't specify which countries he was referring to. However, Russian companies earlier signed a cooperation agreement on the issue with Iranian firms following the exclusion of Iran from SWIFT due to US sanctions.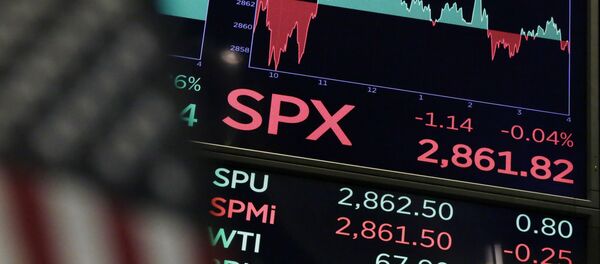 26 November 2018, 05:02 GMT
The annual 'RUSSIA CALLING!' Investment Forum brings together investors, businessmen and policymakers from all over the world and aims to promote strategic investment in the Russian economy. The forum's plenary session is traditionally attended by the Russian president, who addresses the event's participants in a keynote speech.
Russian Companies Under External Pressure
Addressing the economic restrictions, introduced by the West, Putin also noted that the business in the country managed to maintain the stability and even prosper.
'Despite the pressure attempts from abroad and certain internal difficulties, Russia's business is making long-term plans to increase investments in development', Putin said at the forum.
According to the president, Moscow is forced to move away from using the dollar but will do so gradually and without harming itself.
'We do not have the goal to move away from the dollar, we are forced to do this. Let me assure you, we will do this… We just do not want to do anything sudden that would hurt us… We have no goal to leave the dollar, it is the dollar that is leaving us', Putin stressed.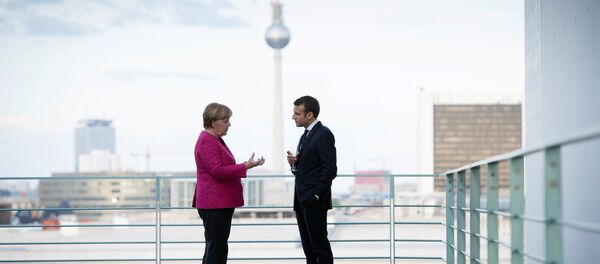 28 November 2018, 08:57 GMT
The Russian president added that the 'lack of stability in dollar transactions causes many of the world's economies to want to find alternative reserve currencies and set up payment systems independent from the dollar'.
He also noted that the sanctions against Russia had led to 'a cut of 400,000 jobs at enterprises in the EU'.
Economic Growth in Russia
Putin noted, however, that current growth rate in the country is insufficient, and the economy must develop in order to improve living standards for the Russian people.
'It is obvious that the current economic growth rate is insufficient for a drastic improvement in the people's living standards. We are talking about this, we understand this. To change the situation, we are building a whole development program. Our target is to have a growth rate higher than global ones', Putin stated.
READ MORE: Central Bank Reveals Why New US Sanctions to Have Less Effect on Russian Economy
According to the president, the Russian economy is adapting to current issues, continuing to grow.
'I think, there is an understanding that despite any crises and even artificially-created difficulties, the Russian economy is adapting to these difficulties, feeling confident, creating conditions for its own internal development', Putin said the forum.
The president added that investors were certain of the predictability and stability of the Russian economy.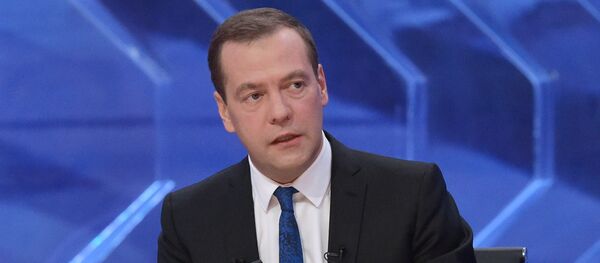 5 November 2018, 11:07 GMT
'Our GDP growth is 1.5 percent, which does not seem like a lot, but investments in the fixed capital are higher than the GDP growth at 4.1 percent. This means that investors are certain about the future, they understand the policies implemented by the financial authorities in Russia, that it is stable, reliable and predictable', Putin said.
He also mentioned that the government knows what to do in order to maintain the stability of the Russian financial system.
'In general, the banking system is developing successfully, steadily, the profit is very decent… Therefore, we see what is happening here and we know what to do next to strengthen our financial system', Putin said.
US-China Trade War
The president also addressed the tariff war between Washington and Beijing, saying that the conflict could create a window of opportunity for Russia.
'We talked about different kinds of restrictions… Various sanctions and customs tariffs, which are imposed on some countries. For example, on China. According to the World Trade Organization, mutual limitations imposed by the G20 countries in recent years have led to a reduction in world trade by almost $500 billion. Is anyone interested in this, including such a large economy as the United States? But for us, it only creates a certain window of opportunity', Putin said.
READ MORE: China Warns Trade War With US Could Escalate Into 'Great Depression & World War'
Russia will now deliver soybeans to China, which was previously done by the United States, he noted.
'In fact, the US voluntarily abandons this huge market. What for? It seems to me that we need to achieve a positive result for ourselves, not trying to harm our partners, but trying to find joint areas of action for more efficient joint work. And everyone will benefit from it. And everyone will only lose from unilateral, politically motivated, illegal from the point of view of international law, and harmful measures', Putin stressed.
The US-Chinese trade conflict broke out in May when President Donald Trump announced new tariffs on some Chinese imports in order to fix the US-Chinese $500 billion trade deficit. Since then, the two countries have exchanged several rounds of trade duties against each other.
Russia and Global Oil Market
Putin went on underlining that Moscow had never aimed and would not aim to disrupt production of shale oil in the world.
'As for shale oil, we did not have, and I hope we, Russia, will not have a goal to undermine someone's business. Including of those who work with shale oil', he stressed.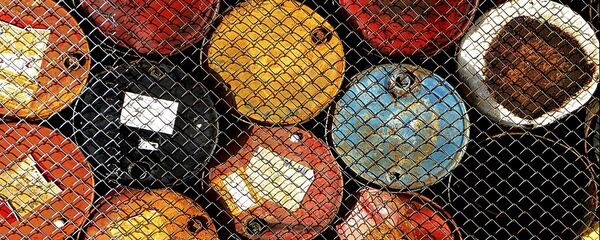 22 November 2018, 09:59 GMT
He addressed the agreement to reduce oil output reached between the Organisation of the Petroleum Exporting Countries (OPEC) and some non-cartel producers, explaining that Russia was at the moment 'in contact with OPEC' and, if necessary, would continue to work together with the cartel.
Putin added that oil prices at around $60 a barrel fully suits Russia.