Taiwanese Defense Minister Yen Te-fa told reporters Thursday that "new blood" needed to be injected into the island nation's air defense forces. "As three types of the air force's major warplanes are reaching their mid-life phase, we will take into account purchasing of the [new warplanes] as long as they meet our defensive needs," he said.
Yen's remarks came on the heels of local media reports suggesting Taiwan was looking into purchasing 66 F-16V fighter jets. According to Taiwan News, the Republic of China Air Force would be replacing its fleet of F-5 fighters at the Zhi-Hang Air Base with an F-16V procurement.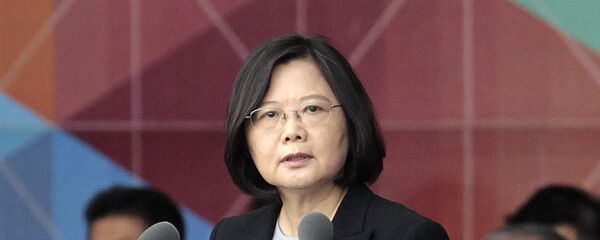 24 November 2018, 19:49 GMT
When pressed about the potential purchase, Yen stressed that officials were taking into account any options that would help strengthen Taiwan's forces.
In addition to the 66 jets, Taiwan is also considering an order of six F-16Vs to replace its crashed F-16A/B Block 20s, the National Interest reported, noting that the purchase could also include stipulations for "co-production and performance-based logistics (PBL)."
Should the Taiwanese government decide to go forward with the F-16V purchase, first requesting a quote for the load, it is expected that the US will settle on a price sometime in mid-2019, Taiwan News reported, adding that the estimated price for the 66 jets is roughly $10 billion.
The National Interest reported that Taiwan began to shy away from the F-35 fighter after reviewing a Taiwan National Security Council report, which stated that the aircraft was too costly and was an unreasonable purchase due to its lack of real combat tests.
Warplanes currently in service for Taiwan's military include 144 F-16 A/B fighter jets, 55 Mirage 2000s and 129 indigenous Ching-kuo fighter jets, the South China Morning Post reported. Each of these types of planes have been in service since the 1990s.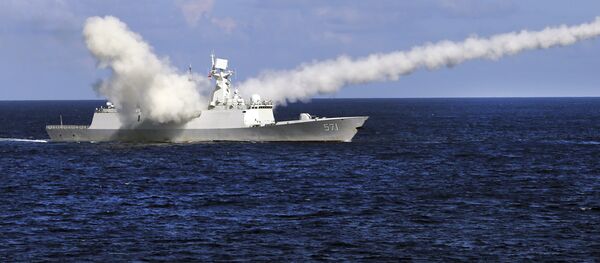 25 October 2018, 02:16 GMT
Taiwan previously inquired about buying new F-16Vs from the US in 2011; however, its past attempts were shot down as a result of Chinese pressure on the Obama administration. Instead, the US later opted to work with Taiwan to upgrade its aging F-16 fleet via the Phoenix Rising program.
Earlier this year, in October, Taiwan accepted its first delivery of remodeled F-16A/Bs from the Aerospace Industrial Development Corporation as part of its $5 billion project with the US to upgrade 24 of its jets every year. The program experienced a two-year delay as a result of "unspecified software issues," Defense News reported at the time. The expected completion date for this particular project is 2022.
According to the Post, the recent upgrades included the replacement of outdated radars with the Northrop Grumman AN/APG-83 Scalable Agile Beam Radar, installation of new precision-guided weaponry and general improvements to avionics.