'Today, the United States is unveiling new evidence of Iran's ongoing missile proliferation', US Special Envoy for Iran Brian Hook claimed. 'The Iranian threat is growing and we are accumulating risk of escalation in the region if we fail to act', he added.
READ MORE: Iranian Revolutionary Guards Warn US Bases Within Tehran's Missile Range
Hook called on the EU to impose sanctions against the Islamic Republic, stressing that the missiles that Tehran has been proliferating are capable of reaching Europe.
'We urge all nations, especially the European Union, to move missile sanctions through the European Union so that we can start managing the risk of a regional conflict through missile proliferation', he told reporters.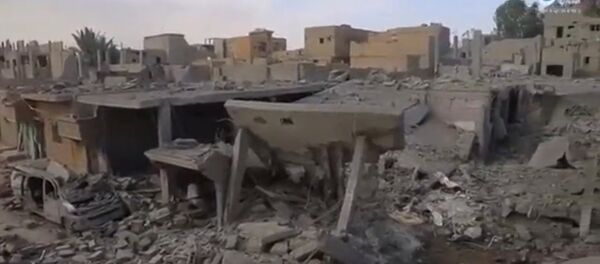 1 October 2018, 04:38 GMT
The diplomat also blamed Iran for allegedly supplying the missiles to 'its proxy forces' in Yemen, Lebanon and other countries in order to destabilise the whole region.
Washington has been repeatedly accusing Iran of trying to gain influence in the Middle East. Thus, US President Donald Trump has listed the country among the threats in the National Defense Strategy (NDS) submitted in January 2018, which has sought to revamp the US military to counter growing global challenges.