Russian Foreign Minister Sergey Lavrov visited Geneva on November 27-28 to participate in the Ministerial Conference on Afghanistan and to meet with head of the Swiss Federal Department of Foreign Affairs Ignazio Cassis.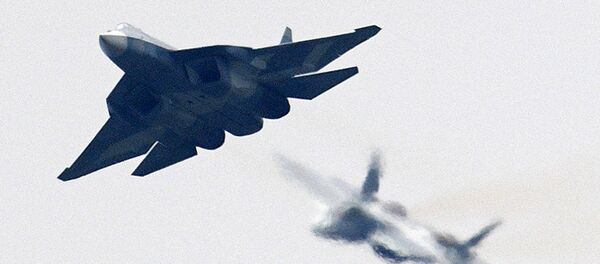 16 November 2018, 02:40 GMT
Swiss jets often rise into the air to accompany aircraft with high-ranking guests as a sign of honour, a representative of the Russian delegation told reporters. But this time, Lavrov was not present on board of the aircraft, as he left Geneva earlier by another plane due to his engagements.
In 2016, another official Russian passenger aircraft carrying journalists to cover the APEC summit in Peru was followed by three Swiss military jets.
The captain of the escorted Russian aircraft said back then that accompanying Russian aircraft has become routine.