US Senator Tom Cotton and Congresswoman Liz Cheney introduced a bill on Wednesday that prevents extending the New START until the US president certifies to Congress that Russia has agreed to verifiably reduce its stockpile of tactical nuclear weapons and include its new weapons systems under the limits of the accord.
"It feels like US lawmakers mix all these issues to make it unacceptable for Russia, so that we reject them at once," Antonov told Sputnik after the speech. "Additional obstacles and barriers are being created that prevent the extension of the New START. A tactical nuclear weapon has nothing to do with these questions."
Following the cancellation of the G20 meeting between US President Donald Trump and Russian President Vladimir Putin on Thursday, Antonov emphasized it is important to have a conversation between the two leaders concerning developments of nuclear arms control and the 1987 Intermediate-Range Nuclear Forces (INF) Treaty.
"It is high time for President Putin and President Trump to discuss strategic stability and the future of nuclear arms control, primarily the INF Treaty and the New START," Antonov said.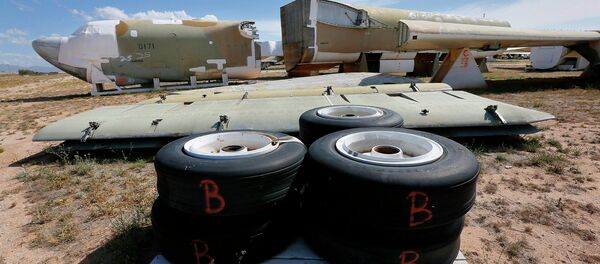 8 October 2018, 20:51 GMT
READ MORE: Putin Ready for Holding Contacts with Trump — Kremlin
Russia still stands for continuing consultations with a view to preserve the INF Treaty as one of the cornerstones of international security, he added.
Antonov continued that reestablishing dialogue between the Russian and US defence ministries is also necessary to better bilateral ties and avoid possible conflict in the future.
Additionally, the Russian ambassador touched upon the development of a missile program by the United States and said it would impact the possibility of reaching new deals with Russia.
Antonov, who took his diplomatic post in August 2017, visited Princeton University on Thursday to give a speech as well as answer questions addressing current events on the political arena and US-Russian relations.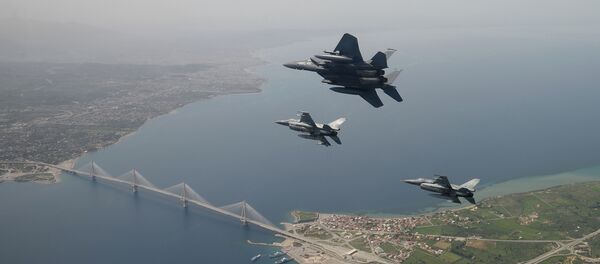 18 September 2018, 15:56 GMT
READ MORE: US Sends Contradictory Signals Related to Future of New START Treaty — Moscow
The New START Treaty entered into force in 2011 and covers a ten-year period with the possibility of a five-year extension. The treaty limits the number of deployed intercontinental ballistic missiles, submarine-launched ballistic missiles, nuclear-armed bombers and nuclear warheads. The talks on extending the START Treaty have been delayed over mutual concerns about compliance.
The Trump administration has announced plans to withdraw from the INF treaty. The treaty, signed by the United States and the Soviet Union in 1987, bans ballistic and cruise missiles with ranges of 300 miles to 3,400 miles.