"The issue of homosexuality is a very serious issue that must be adequately discerned from the beginning with the candidates," Francis wrote in his book titled "The Strength of a Vocation," referring to potential priests, The Guardian reported Saturday.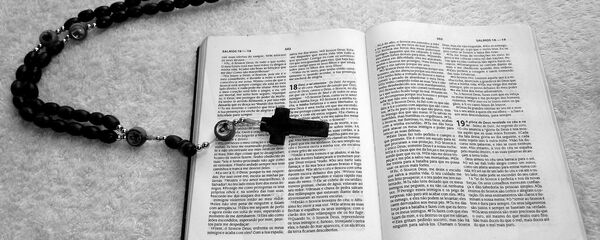 18 November 2018, 16:49 GMT
"In our societies it even seems that homosexuality is fashionable and that mentality, in some way, also influences the life of the church," he wrote in his book, released on Saturday in Italy.
"This is something I am concerned about, because perhaps at one time it did not receive much attention," he states, referring to women who want to enter religious communities to become nuns. All priests, nuns and monks are required to take vows of celibacy in the Catholic Church, agreeing to a complete abstinence of any form of sexual activity.
In 2005, the Catholic church banned homosexuality in the clergy, claiming that the practice is a sin.
"It can happen that at the time perhaps they didn't exhibit [that tendency], but later on it comes out," Francis suggested.
"In consecrated and priestly life, there's no room for that kind of affection. Therefore, the church recommends that people with that kind of ingrained tendency should not be accepted into the ministry or consecrated life," he said.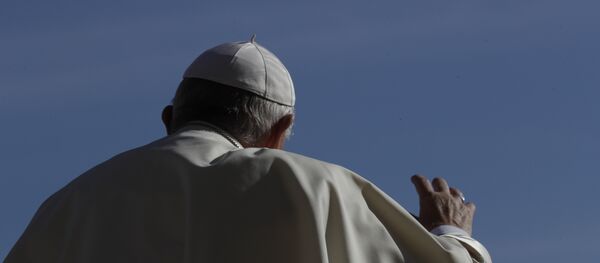 12 September 2018, 15:00 GMT
Over the past few months, Pope Francis has been the center of a sexual abuse scandal over a letter by Archbishop Carlo Maria Vigano, the former apostolic nuncio to the United States (2011-2016) and ex-secretary-general of the Governorate of Vatican City State (2006-2011).
In his August 30, 2018, testimony, Vigano accused the pope and other top-level prelates of the Catholic Church of covering up sexual abuse of priests and seminarians by Cardinal Theodore McCarrick, who resigned from the College of Cardinals on July 28, 2018, over sexual harassment allegations. According to Vigano, he informed Pope Francis about McCarrick's sexual misconduct on June 23, 2013, but the pope did not take any action to address the issue resulting in accusations of complicity in the abuse on the part of the Pope and the church hierarchy.