Trump agreed not to raise tariffs rates for the $200 billion worth of Chinese goods from 10 percent to 25 percent as originally planned by January 1, 2019, after the two leaders reached consensus during their dinner meeting in Argentina to start negotiations that would address US concerns on China's trade practices.
"President Trump and President Xi have agreed to immediately begin negotiations on structural changes with respect to forced technology transfer, intellectual property protection, non-tariff barriers, cyber intrusions and cyber theft, services and agriculture. Both parties agree that they will endeavor to have this transaction completed within the next 90 days," the White House said in a statement following the meeting.
The statement added that if the parties are unable to reach an agreement at the end of the 90-day period, the tariffs will be raised from 10 percent to 25 percent.
Chinese Foreign Minister Wang Yi issued a similar statement stressing on the consensus both leaders reached, without mentioning the 90-day time limit.
READ MORE: US-China Trade War May Lead to Global Recession as Early as in 2019 — RDIF Head
"Leaders of both nations reached consensus to stop adding new tariffs on each other. Both sides proposed a series of constructive plans on adequately resolving existing differences and issues. The Chinese side agreed to expand its imports based on demands from the domestic market and Chinese citizens, including buying suitable US products, to gradually ease the trade imbalances. Both sides agreed to open their markets to each other, ensuring US concerns would be addressed during the next round of reform and opening up in China," Wang said in a statement released on Sunday.
Wang added that both countries will work toward removing all the tariffs that have been introduced and producing a mutually-beneficial agreement.
The United States has slapped steep tariffs on Chinese goods valued at $250 billion since the beginning of July, while China has retaliated with reciprocal tariffs on $110 billion worth of US goods.
Roadmap Instead of a Deal
Despite the agreement between Trump and Xi to put the trade war on hold, reaching a detailed deal to address all the key differences on trade related issues would be a daunting task for negotiators from both countries, political analysts warned.
"I believe it's difficult to complete all the related tasks and resolve all the issues clearly within 90 days. That's because it [the detailed trade deal] covers a wide range of issues raised by the United States in its Section 301 report, including the bilateral trade deficit, forced technology transfer, protection of intellectual property and China's industry policy known as 'Made in China 2025.' I think it's very difficult to reach detailed and clear agreements on all those issues," Zhao Xijun, a finance professor with Renmin University of China in Beijing, told Sputnik.
READ MORE: Beijing Sends Warships to Warn US Over Its 'Provocation' in S China Sea
The Beijing-based scholar argued that a more likely scenario is for both countries to agree to a road map within 90 days on how to resolve those issues in the future.
"It's difficult to completely resolve all the US concerns within 90 days. But if both sides can make compromises, it's possible for both sides to produce a timeline or a road map for resolving those issues within 90 days," he said.
However, other political analysts expressed more optimism on the prospects of a detailed trade pact between China and the United States within 90 days.
"I believe it's absolutely possible [for both sides to reach a detailed trade deal within 90 days], because China could take actions to meet most of the key demands from the United States. In principle, China has agreed to make major concessions. It's obvious that China is more willing to engage in detailed negotiations than before," Zhang Baohui, the director of the Center for Asian Pacific Studies at Hong Kong's Lingnan University, told Sputnik.
Domestic Pressure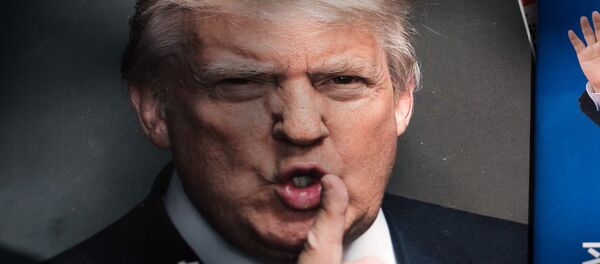 29 November 2018, 18:31 GMT
The White House statement on the meeting between Trump and Xi stressed that China agreed to start purchasing agricultural product from US farmers immediately. US farmers, especially those who grow soybeans, faced risks of going bankrupt after China retaliated with 25 percent tariffs on US soybeans and almost completely halted imports from the United States as a result of ongoing bilateral trade tensions.
Political analysts pointed out that Trump's willingness to start trade talks with China could have resulted from the domestic political pressure he faced, especially in agriculture-dependent states such as Iowa.
"I believe Trump took advice from his advisers because the Republican Party did not perform very well during the US midterm elections in the agriculture-dependent states. If you look at soybean producing states, Iowa is among the top in the United States. After the midterm elections, the number of Republican representatives from Iowa dropped from 3 to 1 in the US Congress. Iowa has always been a swing state, which Trump won over [during the 2016 US presidential election]. It's very clear that voters in Iowa started to have a change of heart," Yen Chenshen, a researcher at the Institute of International relations, National Chengchi University in Taiwan, told Sputnik.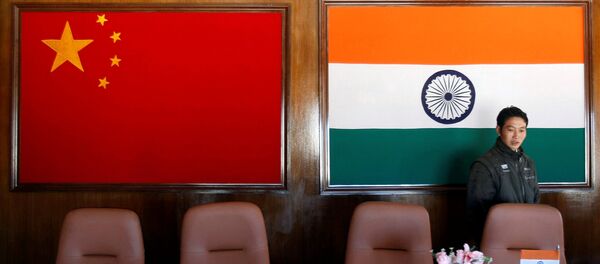 29 November 2018, 05:38 GMT
The expert added that Iowa is also one of the largest pork producers in the United States, which could stand to benefit if China agrees to buy more US pork in the future.
With the holiday shopping season for Christmas and New Year coming up, it makes sense for both nations to agree to postpone the trade war, the scholar noted.
"Now, it's the holiday shopping season before Christmas. Most of the Christmas gifts sold in the United States, including toys and home appliances, are imported from China. If US consumers feel the prices have gone up during this holiday shopping season [because of higher tariffs], they could have different opinions in future elections. I believe Trump wants all this to be settled and avoid any possible impact on his chances in future elections," he said.
The 90-day period covers not only Christmas and New Year, but also the Chinese New Year, which comes in February in 2019.
Professor Zhao from Remin University pointed out that negotiators from both countries probably have to work overtime and sacrifice their holidays in an effort to produce a detailed bilateral trade pact.
The views and opinions expressed by the contributors do not necessarily reflect those of Sputnik.