"A minister will participate in the conference, express approval of the UN pact… Nothing will be signed by the minister," Skvernelis told the press conference without elaborating on which minister would that be.
The Global Compact for Safe, Orderly and Regular Migration is expected to be formally endorsed at an intergovernmental conference in the Moroccan city of Marrakesh on December 10-11. On Tuesday, the Lithuanian parliament adopted a resolution that gives the government a mandate to join the agreement.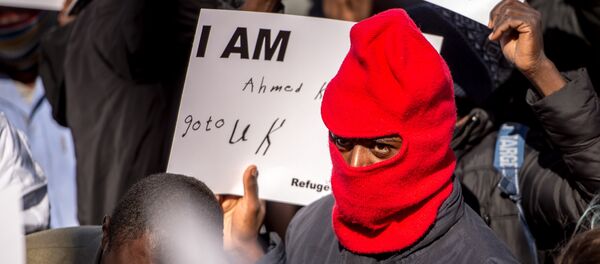 4 December 2018, 12:47 GMT
The text of the UN migration pact was finalized on July 13 by all UN member states except the United States, which withdrew from the pact last year. The paper represents the international community's attempt to establish a common global approach to all aspects of international migration. The paper comprises 23 objectives for better managing migration at local, national, regional and global levels.
The motion has proved to be a divisive issue in Europe, with Austria, the Czech Republic, Hungary, and Poland raising concern over possible limits on their ability to shape own immigration policies.