The undercover Israeli forces, who participated in a failed raid in November 2018, were detained and questioned by Hamas forces for 40 minutes prior to their cover being blown, Haaretz reported citing an unnamed Qatari news site, which in turned cited an anonymous Hamas source. The group of Israeli undercover agents was travelling in a van, pretending to be members of welfare association, Al-Basma Club for the Disabled and using fake IDs.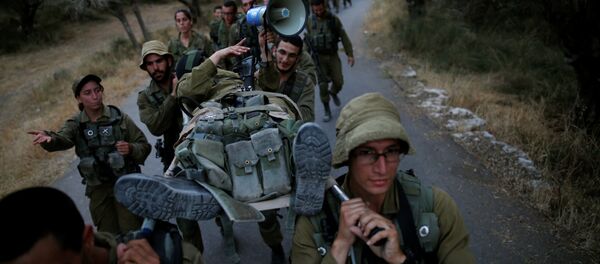 11 November 2018, 23:59 GMT
According to the media, after questioning the agents at the checkpoint in the southern part of the Gaza strip, Hamas' senior officer Nur al-Din Barakeh, suspected they were imposters and ordered to escort them to a command post, forcing the Israelis to break cover and shoot their way back. Barakeh and his deputy as well as a senior Israeli officer were killed in the subsequent gunfire exchange.
Neither the IDF, nor Palestinian officials have commented on the report.
The group retreated to an agricultural area east of Khan Younis using the van they were travelling in, and were extracted by a military helicopter. For several days after the incident, Israeli and Palestinian forces exchanged fire until a ceasefire was eventually reached.
READ MORE: Six People Sentenced to Death For Collaboration With Israel — Gaza Court
According to one report by The Independent, the agents' cover was blown due to their accents, but the report by the Qatari media outlet suggests it was due to "problems" with one of the passengers in the van allegedly due to violation of "customary activity in Palestinian culture".