SANA and the Ikhbariya broadcaster reported earlier on Friday that eight more civilians were killed in recent airstrikes on Hajin. All of the killed civilians were reportedly members of one family.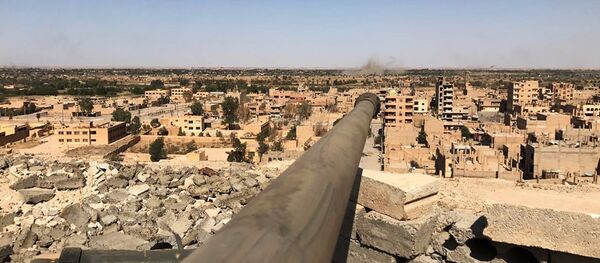 21 November 2018, 08:39 GMT
The US-led coalition regularly carries out airstrikes in eastern Deir ez-Zor province, and has recently been concentrating its air power on Hajin.
According to the Wednesday US-led Coalition press release, all strikes were carried out near Hajin and destroyed supply routes, vehicles, fighting positions, as well as tunnels and buildings.
On Saturday, the SANA news agency reported that the coalition's airstrikes hit the al-Buqa village near the town of Hajin in the province of Deir ez-Zor leaving 40 civilians dead. The coalition's spokesman Col. Sean Ryan told Sputnik that the coalition had conducted strikes in the area, which, however, did not result in any civilian casualties.
The coalition's activities in Syria are authorized neither by the Syrian government, nor by the UN Security Council.
READ MORE: Foreign Citizens Among Hostages Kept by Daesh in Syria's Hajin Area — Source