Iranian Parliament Speaker Ali Larijani, cited by Tasnim News Agency, raised the alarm over an alleged transportation of Daesh* militants to Afghanistan from Syria organised by the US, stating that such actions could provoke a future resurgence of terrorism in the region.
"Over the past year, the US has moved a large number of Daesh* terrorists to Afghanistan, which could once again create the same troubles in some parts of Asia that it created in Iraq and Syria", he said.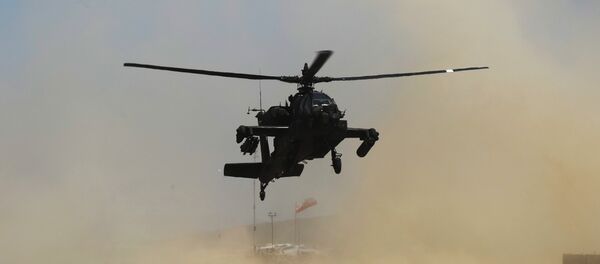 Larijani also praised the ongoing cooperation between Iran, China, Pakistan, Turkey, Russia, and Afghanistan in combating terrorism.
 Iran's Supreme Leader  Ayatollah Khamenei accused the US in January 2018 of deliberately assisting in the relocation of Daesh* militants to Afghanistan in a bid to "justify the continuation of its [military] presence in the region".
The US has previously been accused by multiple countries and on several occasions of organising transportation for Daesh* fighters, allegedly rescuing them from certain defeat. Although Washington has yet to respond to Larijani's accusations, in December 2017, the US Operation Inherent Resolve's Public Affairs Office firmly denied one such accusation, claiming it to be "a laughably bad attempt at misinformation".
READ MORE: US-Led Coalition Denies Transporting Daesh Commanders From Syria's Deir Ez-Zor
The US has forces deployed in Syria, without a UN mandate or invitation from Damascus, claiming that it is targeting Daesh* terrorists located in the country. Washington hasn't withdrawn its forces yet, despite the fact that the last Daesh* stronghold in Al-Bukamal was liberated in November 2017.
*Daesh (also known as ISIS/ISIL/IS) is a terrorist organization banned in Russia