"The launch of Proton-M space rocket with Blok DM-03 upper stage and a scientific laboratory Spektr-RG is planned for the first 10 days of April 2019," the source said.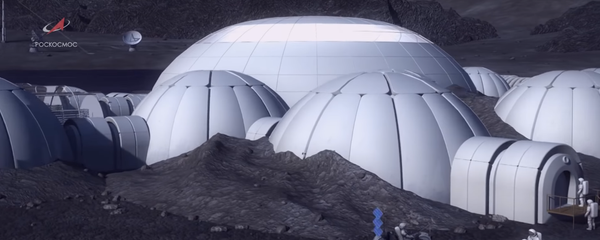 6 November 2018, 01:52 GMT
The astrophysics observatory's final tests are currently being carried out, after which it will be transported to the Baikonur cosmodrome. The Spektr-RG is expected to be delivered to the cosmodrome on February 20, after which the preparations for the observatory's launch will begin.
The Spektr-RG observatory will be the first Russian space apparatus to be placed at Lagrange point L2, an orbital location where gravitational forces of the Moon and Earth balance out a centrifugal force of a smaller third body, such as a space observatory, stabilizing it. The observatory is expected to stay at L2 for seven years – it will survey the whole sky for four years and monitor the most interesting targets to be found during its mission over the remaining three years.