"Obviously there are pressures in our system… to either withdraw from the conflict or discontinue our support of the coalition, which we are strongly opposed to on the administration side… We do believe that the support for the coalition is necessary. It sends a wrong message if we discontinue our support," US Deputy Assistant Secretary of State for Arabian Gulf Affairs Timothy Lenderking said on Sunday at the UAE Security Forum 2018 in Abu Dhabi, as quoted by The National newspaper.
READ MORE: UN Envoy: De-Escalation in Yemen Could Be Prerequisite for Peace Talks' Success
The armed conflict in Yemen sparked in 2015 and saw the Houthis occupy vast territories in the northwest of the country. The war and a blockade organized by the Saudi-led coalition have resulted in a catastrophic humanitarian crisis in the country, with local population suffering from famine and outbreaks of deceases. The Yemeni government and the Houthis have been engaged in UN-mediated peace talks in Sweden since Thursday.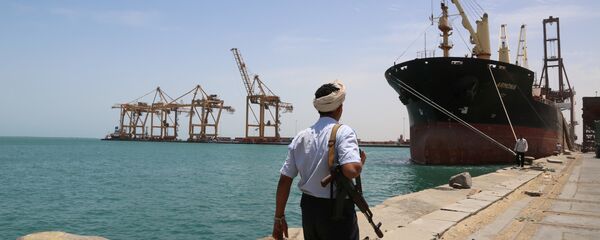 7 December 2018, 23:34 GMT
The coalition has been repeatedly slammed for its airstrikes in Yemen, which have led to numerous casualties among civilians. Recently, Riyadh has faced another wave of harsh criticism over the alleged involvement of Saudi Crown Prince Mohammed bin Salman in the murder of journalist Jamal Khashoggi in the Saudi consulate in Istanbul.
On November 28, the US Senate advanced a resolution calling to end the United States' support for the coalition's actions in Yemen, after US President Donald Trump dismissed the report of the US Central Intelligence Agency (CIA), allegedly indicating that the crown prince was most likely implicated in Khashoggi's death.