The opponents of the pipeline, including Ukraine and the Baltic states, have intensified their appeals to halt the project after the recent Kerch Strait incident.
Russia's Gazprom and Austria's OMV energy group are planning to conclude the deal on assets exchange in the first three months of the next year, Rayner Zele said.
"[Gazprom CEO] Alexey Miller and myself have reached a clear agreement that the deals would be signed and prices set in the first quarter of the next year," Zele said.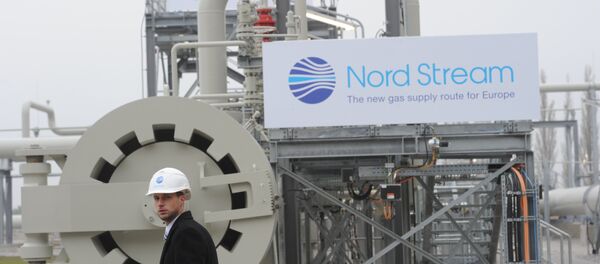 4 December 2018, 09:49 GMT
The speaker clarified that the deal was related to selling the sites, not to the assets swap.
Under the deal, OMV is expected to buy 24.98 percent of the shares in the fourth and fifth blocks of the Achimov deposits.
Nord Stream 2 is a joint venture of Russia's energy giant Gazprom and five European companies. It aims to deliver 55 billion cubic meters (1.9 trillion cubic feet) of Russian natural gas annually to the European Union via the Baltic Sea and Germany, and is expected to be put into operation by the end of 2019.
OPEC Decision on Oil Production Cuts
Rayner Zele said that the recent decision of the Organization of the Petroleum Exporting Countries (OPEC) to limit oil outputs would balance supply and demand in the global oil market.
READ MORE: Saudi Economists Suggest Qatar Leaves OPEC for Political Reasons
"I can only welcome [the decision]. It will stabilize markets. We are not interested in disbalance on the global oil markets. This decision will lead to stabilizing the supply and demand and eliminating surplus," the official said.
On Friday, the cartel and non-OPEC producers decided to jointly reduce output by 1.2 million barrels per day starting January 2019.